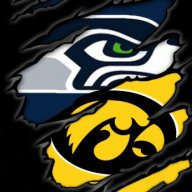 Joined

Nov 29, 2015
Messages

1,950
Reaction score

108
Location
I disagree. This thread contains an actual report with a trusted source about how everything we knew about the 2021 firing of an offensive coordinator was likely wrong. Kind of an important and interesting update, unlike stuff like "Russ wants to win in Denver," etc.
Agreed, and funny enough articles and quotes from former staff and players and "insider sources" are all adding up painting us a picture of who Russell the salesman and marketer really is. Its all interesting. Shocking? Not really, I think everything had that .01% sneaking suspicion. In even in the Iced up or whatever it is with Kevin Hart and DK, DK BRIEFLY mentioned him and Russell got into an argument but Russell immediately afterwards was acting like nothing happened and saying "shit like I love you bro" which left DK confused ....now granted if im Russ.. and i see a man as Kevin Hart put so perfectly drawn like DK.. and I was arguing with him Id kiss his ass to.. the dude is a physical freak and Id be afraid of him snapping me effortlessly. lol
EDIT: Maybe (which, I'm speculating or reaching but still) at the start of
Pete Carroll & John Schneider Press Conference - March 16
shortly after they traded Russell, Pete kind of reminisced (where people believed he was just losing it and ranting or whatever) about when he met with Coach Wooden from UCLA, He asked coach about "how much do you change your Philosophy year after year. Wooden said Coach you don't change your philosophy, your philosophy is what it is, you either believe in it or you don't. What happens is every year the players change and as you apply your philosophy for the players, it takes on the shape of the individuals your dealing with, but you don't change your philosophy." His "philosophy" is competing, Russell really didn't HAVE to compete. Jon went and looked at Josh Allen and Mahomes and then immediately had to deal with Russell's camp. Russells camp intervened anytime there was a not red flag but more like a "yellow" flag thrown up that Russell might have to compete when Jon did those things. So Pete bent or added an exclusion to his philosophy for Russell.. and I feel him reminiscing was a way for him to reinforce to himself or recognize, he deviated from what he believed in, and ultimately it cost him. It cost him a legacy/dynasty, the LOB, a 2nd Superbowl. It cost him some players trust, fractured the team, and caused some coaches like Schotty to be handed walking papers. All for what? well as the article above states "
Carroll judged Wilson too emotionally fragile to handle the criticism
" which led us here to this divorce when Pete probably noticed after Shotty, with Waldron.. Russell's play didn't change. He even deviated from the exclusion he made for Russ and criticized him during a presser after one game
Pete Carroll Wants More From Russell Wilson After Seahawks Loss
"I thought Russ took advantage of the game, well,
until that last sequence we just
, we had a play-action pass and
I wish we could have controlled the ball and checked the ball down there
,
" Carroll explained. "[We] took a shot at Tyler [Lockett] and then we went up to D.K. [Metcalf] on second down, and then our opportunity escapes us right there. They get the ball inside the 40, you know.
"So, that sequence was the one.
I wish Russ could've helped us there and just made the completions for us. We needed to just move the ball there and change the field position
, at least, in overtime because you're playing [for a] field goal right there. Unfortunately, we didn't get it done."
I do feel this off-season is Pete going back to before he made his exception for Russell. Do I think him and Jon are capable of it sure after all Pete produced all stars from USC. And He's used to the "turn over" a college roster would have between guys leaving for the draft or graduating. Denver imo will have their hands full the minute Russell feels wronged or criticized. Everything seems to be adding up overall between what he started to hear in the beginning to now. A lot of which people though was speculation or inside noise. It all seems to have weight now.
Last edited: