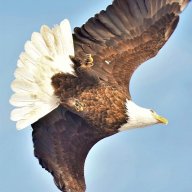 Joined

Nov 27, 2019
Messages

3,457
Reaction score

1,079
The scrimmage yesterday was the first barometer check in the QB test. Just the first of several that will take place. Lock seems to have won the day by a small margin, but there is a long way to go before crowning anyone the starter. I like that it was close. It is comforting to know we have demonstrated depth at all positions, including QB, going into what will be a long season.
Regarding Lock, I am SOOOO glad we have him instead of Baker M.

Why is it every time someone tries to validate pessimism they tag it "just being realistic"?