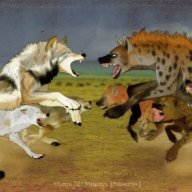 Joined

Oct 9, 2016
Messages

5,190
Reaction score

517
Location
Pete get the credit for architecting one of the most dominant defenses in NFL history, and one of the most dominant NFL teams period.
He then gets the blame for pulling all the pieces out and stupidly thinking he could replace them.

Because Pete thought it was Pete. That was the core problem. Pete was good at finding great players and putting a system in place to let them be great. He wasn't just good, he was exceptional at it. (or more accurately, he was great at building teams of people that could do this).

He was a motivational and development God. And he also snapped up Scott from the 49ers after Scott filled that team full of ProBowlers.
But again, at some point Pete started thinking he was the reason for this, not the one who helped facilitate it.
The moment he believed he could replace players and be another Bill...we were screwed.

Bill is one of the greatest coaches ever. Pete is/was nowhere near that and thinking he was, was a big part of our problem.


It isn't a rant. Pete WAS great at many things if you could find a way to keep him from screwing himself up. He just isn't anymore.
Bill as Bill Parcell or Bill Walsh?
If it was Bill Walsh, then even Bill couldn't do it the second round when he was hired as GM, not HC. Check out his drafting record over that period, it wasn't pretty.