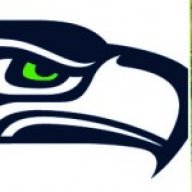 Joined

May 19, 2017
Messages

4,019
Reaction score

477
Throwdown":2btsj91l said:

pittpnthrs":2btsj91l said:

Throwdown":2btsj91l said:

Palmegranite":2btsj91l said:

How about 3 win seasons?
Empty stands?

Is this some sort of wish to be like that sadness factory in Cleveland?

A bizarre badge of suckage honour?

"Our mope fans support our crap team better than yours!

I'm fine with it, I don't think it'd happen but I'm fine with the consequences of shipping off a declining player to rebuild this $h!t into a team that isn't soft cuz it was built in his image.

How about a declining coach?

The coach who fixed a defense two years in a row? Covered up for the deficiencies of a limited diva QB? What coach is declining?
OMG. Fixed a defense? The defense still stinks and has for years now. Coach covering up for the QB? Lol. You're twisted. Whats Petes record again without Wilson?