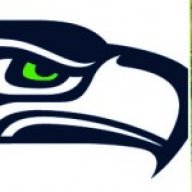 Joined

May 19, 2017
Messages

3,338
Reaction score

54
toffee":2mlmitep said:

pittpnthrs":2mlmitep said:

keasley45":2mlmitep said:

Tell me, in what way does the quality of that front office resemble anything close to what we run. Or how the Browns success even closely resembles our own?

Well, they have a better coach right now and better talent across the board except for the WR spot and the most important spot,,,,,,,QB. If Wilson played for the Browns, they would be SB favorites.

wow, you sir have a great point there about the Browns! Team Russ support and promote the trade of Russ to Browns, MVP and Superbowl rings await Mr. Unlimited in Cleveland, heck, Russ will be the biggest savior since thy Lord thyself.

Under Pete, Russ shall never be a MVP or touch another ring, it's therefore, every WiIson fans' duty to promote the trade of Russ to Cleveland, right pittpnthrs?
Nobody under Carroll will ever be a MVP with 'Pete Ball' on display so often. Its a miracle Wilson even had stints of that kind of play under him.
It should be every Seahawks fan duty to try and keep him before the ugly realization that he was the main reason the team has even treaded above water for years now.