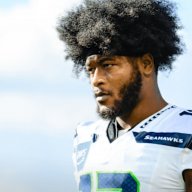 Joined

Sep 4, 2010
Messages

1,431
Reaction score

558
Location
John63":3fi7mebn said:

keasley45":3fi7mebn said:

Palmegranite":3fi7mebn said:

keasley45":3fi7mebn said:

Tell me, in what way does the quality of that front office resemble anything close to what we run. Or how the Browns success even closely resembles our own?

So somehow because a completely asinine organization who hasn't won anything in decades or even consistently been able to compete, is some sign of where we are headed?

The comparison makes zero sense.

This is the same organization that put together a superbowl winning team from scratch in 3 years (and already did it with a qb that was by default, a game manager in their system) and has been one of the winningest in the league while they've been at it. Yet somehow because we might decide to part ways with Wilson, we won't be able to find are head from our A hole?

Yeah. Ok. Makes sense.

Rrrrright.....it's all about the quality front office.

I guess that's why Matt Flynn had such a long, storied carreer with the Seahawks. Just plug in any QB. ....delusional response.

So i guess the winning around here just miraculously happened despite their ineptitude.

LMAO

Tell me how many front offices would have had the wisdom and balls to sign Might Flynn and then bench him when the other guy THAT THEY SIGNED WHEN NO ONE ELSE IN THE LEAGUE WOULD, outplayed him. You act as though Wilson waltzed in on a chariot to save the team. This front office had the smarts to pick him AND start him AND build a team around him that won a championship and what should have been another had we stuck to our identity and not let Russ fire up the George Forman grill on the last play at the goal line.

I can name several starting with NE. As to rest the same front office who got us a safety for multiple 1st rounders who can't stay healthy. The reality is PC had a huge advantage coming to Seattle from college. He knew the college ayers. He does not now and it shows as a whole our death g and FA surging has been crap. As to the SB we should have been to 3. 2012 our vaunted defense gives.up the lead in the last 20 seconds of the game. The same FO who went all conservative on offense and defense only to see our supposed great defense give up a 2 score lead in 9 minutes. And then add tomit calling a must throw timing pattern tomorrow #5 wr instead of running it or rolling the QB out.
It was a bad throw. Should have been low and in his body. Not high and inside to the only place the DB would have a chance at it.
Our defense lost quite a few key players and others were injured. But yeah, go ahead and put it on them. And FYI, when you have a defense that is limping to the finish and likely going to give up points to the GOAT, you run the ball and milk the clock. The strategy worked perfectly... until the int.
And were it up to Russ, his 5 turnovers in the nfc championship would have given our seat to Green Bay, were it not for a defense, special teams and running game that was and always will be the reason we've ever won anything of consequence since he's been here.
Two years before, we should never have been down to Atlanta and wouldn't have been were it not for a few terrible turnovers and squandered end of half possession. You can spread that blame around.
Sheesh dude, the hate is strong...
As far as the Adams trade, they also acquired Diggs, and between the two of them, we have the best safety tandem in the league.
At LB, we are one acquisition away from having arguably the best trio in the league if we keep Bobby. Brooks is a monster.
At corner, we have a baller in D Brown, and Reed shows his skill every time he steps on the field.
And in Taylor we have a superstar in the making and there's no reason to think that if we bolster the middle of the Dline, Dunlap will continue to return to form.
The offense is full of pkaymakers.
Guven the injuries we've had and the disappointmebt the DLine turned out to be, you don't finish top 10 in scoring defense if you don't have talent and a hell of a scheme.
You should be rooting for Russ to leave so you can cheer him on in his new uni and celebrate the fact that he's no longer subject to the BS decisions of our current leadership. Seriously.