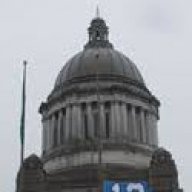 Joined

Apr 17, 2012
Messages

4,333
Reaction score

84
I remember the year before Russell came on board. In 2011, Hawks beat the Giants, the eventual Super Bowl champions that season, in an exciting road game where Brandon Browner picked off a tipped Eli Manning pass and took it 90 hards to the house to turn what looked like a sure L into a convincing W. That was also the game where Charlie "Clutch" Whitehurst threw a 20-yard TD pass just before halftime, catching the Giants napping. (joking about the "clutch" part about Clipboard Jesus except for this one game and maybe the Rams game from the year before) That was when I said, "wow, these are not your Father's Seahawks!"

Later that season, the Hawks beat the Ravens handily, the 12-4 Ravens being the NEXT year's SB champs. Hawks lost to the Super-Bowl-bound 49ers in the next-to-last game, in a hard fought game, and then in OT to the Cards, on the road. 7-9, but 2011's "tough out" Seahawks felt way different than 2010's smoke-and-mirrors 7-9 record and wildcard berth that set up BeastQuake. The 2011 season, we played nearly everyone tough, won some games we weren't supposed to, and had a winning record over the final 8 games, the second half of the season. Going toe-to-toe with, and soundly beating a physical team like Baltimore was a highlight; previous "finesse" Seahawks incarnations would have gotten beat up and their lunch money stolen by this type of team.

To me, this upcoming season has a 2011-type of feel about it. I expect our D to overperform relative to expectations, be top 10 or even top 5 in scoring defense. I expect the Hawks to have a near-league-leading running game. I also think Seattle will be in nearly every game in the 4th, and win about half the time, +/- 2 games. Yup, the variable will be QB play. If our OC can get a Goff-like performance out of either Lock or Smith, the ceiling could be higher, +4 above .500. If Lock/Smith suck and have a lot of turnovers, throw lots of picks and sack-fumbles, then it's -4 below .500.
Last edited: