Joined

Aug 5, 2011
Messages

2,312
Reaction score

274
Location
I think this post is a good discussion that this team is better than the Haters like to preach. A good D will keep the Hawks in many games that an average game manager QB will be able to turn into a win.
The sky isn't falling in Seattle as many here would have you believe. This is not a "TOTAL REBUILD" regardless of how many times people need to say it.
This year will be a return to what made the Hawks great initially after Pete got here. The new QB will be had next year and he does not have to be from the first round.
The Hawks just needed to get off the RW merry-go-round and back to what made them good in the first place. The D will surprise many I bet.
If the Seattle Seahawks are going to shock the league in 2022, the defense must set the tone and get back to its dominant LOB days. Seahawks coach Pete Car...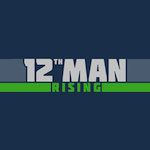 12thmanrising.com
Last edited: