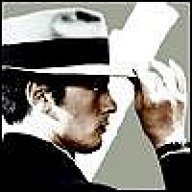 Joined

Jan 18, 2013
Messages

5,742
Reaction score

0
SDHawk":1zjume60 said:

DavidSeven":1zjume60 said:

I see the long-term MUST HAVES as Russell, Earl, Sherm, Kam, Marshawn, and probably Percy. I only consider a player a MUST HAVE if they're unique and losing any one of them significantly changes your team. Imagine it this way: losing any of these guys in the middle of a game changes the entire dynamic of the game. I love what Bennett and Tate bring, but does their impact really rise to that level?

If they find a way to lock up Earl and Sherm (w/ room for Russell next year) and then draft well, then I think that's a win for the off-season. If they extend those guys AND somehow retain Bennett and Tate, then it's a home run -- just not sure if it's realistic.

Look, I know what you're saying. Your minimalist/conservationist approach is the most likely because it embodies the worst case scenario when it comes to FA signings. However, I highly, highly, highly doubt that PC/JS's Plan A is to let Golden Tate walk. I am certain their Plan A is to re-sign all of Bennett, Tate and Baldwin.

I think there were alot of doubts about signing a legit pass rusher last season. 12s would have been thrilled with a John Abrahams signing, yet we were treated to insanely friendly deals with BOTH Cliff Avril and Michael Bennett.

I trust that PC/JS can work similar magic this offseason so don't be such a pessimist.
I pretty much agree. I just like to keep my expectations in check to avoid heartbreak.
Baldwin is basically guaranteed to return because of his RFA status. I would love to see Tate/Bennett back. Just emphasizing that I think extending Sherm/Earl with an eye toward Wilson (or at least having that plan in place) has to be primary focus this off-season. I'll consider it a successful off-season if they can accomplish that much (assuming they continue to hit in the draft). That being said, Bennett and Tate would be the tastiest icing ever and definitely have faith that PC/JS already know what they're doing.