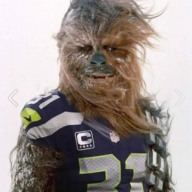 Joined

Oct 1, 2012
Messages

24,068
Reaction score

4,752
I think y'all need to cut the crap with the whole "accident" and how it affects him. His issues were WELL before the accident. Period.

So please give a more valid response to his lack of motivation, lack of work ethic, out of shape and bombing pro day, not doing the combine, taking plays off mid game, conditioning issues. None of which have anything to do with the accident. And most of which were issues well before.
It's not a new psychological theory to know that your personal life affects your professional life, especially at a young age like this.
Of course the accident affected Carter's headspace and emotional stability to focus on his pre-draft workouts.
But none of this matters to us. All we care about is can we trust him 100% to come in and work his ass off, focus on football and live up to the #5 pick.
And what all of this does mean? It means the answer is no.