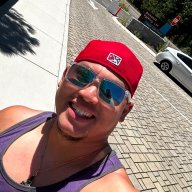 Joined

Sep 15, 2015
Messages

2,951
Reaction score

948
Location
Totally apologize in advance for the saturation of Jalen Carter discussions, but since Seattle made a wave with free agency, I feel thoughts may have changed and I'd like to get an updated assessment on posters here.

Sorry, to the mods, if you guys see this as "another Carter" thread.

But, has your opinion on Jalen Carter changed since you been made aware of his potential/pending legal issues? And now the updates via free agency?

I gotta admit, I loved the potential of Carter to Seattle before his legal issues.

And then his legal issues was brought to light and then I became a lot more concerned and tapered on Seattle picking him…

However, it's been a week or so on his situation being made public.

Has your opinion on him, changed?

Stayed the same?

Did you want him originally and not now?

Or you wanted him originally, and still kind of do?

We are for sure not knowing what the investigation holds, of course, but, now knowing that Seattle picked up Dre'mont Jones, does adding a DE/DT, such as Carter at pick 5, gives you any inclination that Seattle may or may not draft Carter?

Of course, all of this is pretty tightly under wraps, and I'm sure Seattle is doing their due diligence and investigating as much as they can, so they leave no stones unturned.

But I gotta admit the idea of Jones, paired up with Nwosu and possibly, Jalen Carter, thereby addressing this defensive line woes, still intrigues me and I guess I'm not totally against it as much as I thought I originally was following his news.

But it still remains to be seen if they throw the book at Carter and there is enough evidence to do so—we'll see.

But I'm not so sure I'm ready to condemn the guy, if Seattle does their investigation and concludes, he'll be fine, and actually picks Carter at 5.

The possibility of this defensive line being fixed this year, wholeheartedly intrigues me, if Carter is the pick and as talented as Carter is.

I'm not sure what Seattle will do, but I honestly feel right now, anything and anyone is fair game and open to Seattle, and Seattle will make an impact this draft. Not sure what they will do, but they will make an impact.

How does dot net posters feel now and what do you want Seattle to do, if you could choose.

No right or wrong answers, just an open and constructive discussion of insight.

Thanks again.