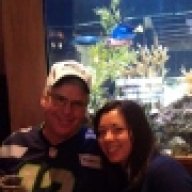 Joined

Jul 8, 2013
Messages

4,194
Reaction score

1,633
Location
I came across an excellent article/opinion on Russell that I felt was worth its own thread. IMO it offers a good break down of the predicament he put himself into and the challenges that lay ahead. It's absent the inflammatory verbiage that too often characterizes comments, both in this forum as well as the talking heads that are making a living off of taking pot shots and piling on. Here's some excerpts:

Wilson has spent more than a decade in the NFL winning, thrilling and turning his underdog story into an iconic tale. With a Houdini act that may take him to the Hall of Fame, he redefined the modern-day possibilities for quarterbacks under 6-foot. He attained celebrity in a largely faceless game. Yet for all his good traits and good deeds, his ascension came with a perception of inauthenticity that fuels those who mock him now. It's not that they are rooting for him to fail. They are sneering at the awkwardness of a man who has abandoned self-awareness.

Early in his career, it was charming to learn about the 5-foot-11 kid whose late father instilled an expectation of greatness in him. It was fascinating to watch Wilson fulfill that vision. He was groomed to be a standout quarterback and a prototypical role model, right down to his polished interviews in which, somehow, he reveals little in a charismatic way. He was groomed to aspire without limitation, to change lives with his example. But while his far-reaching impact earned him a Super Bowl ring and a Walter Payton Man of the Year award, Wilson is burdened by dissatisfaction.

There is never enough greatness to settle him. That mentality propelled him to elite NFL status. But a lack of restraint actually stunts his personal growth because it comes with an unhealthy amount of self-importance. His Seahawks departure is complicated and full of blame on both sides, and while Wilson wasn't necessarily wrong to pursue change, it's possible that he may have ruined both his once-pristine reputation in Seattle and expedited his demise as a relevant player.

Wilson sought to leave Seattle partly because he wanted more autonomy and to play in a more creative offensive system. But he failed to recognize that he limited himself by lacking trust and operating in the same style despite having three offensive coordinators in 10 seasons with the Seahawks.

In Denver, Wilson and Nathaniel Hackett, the first-year Broncos coach, have spoken like they function as peers, far from the typical coach-player dynamic. This partnership has resulted in a rookie coach who hasn't established control, a new quarterback who hasn't played within himself and an offense that has been neither entertaining nor reliable.

Moving forward, the Broncos will need to pair Wilson with a head coach more up to the task than the overwhelmed Hackett, who figures to be a one-and-done bust. And the coach-QB dynamic, whether the Broncos woo Sean Payton or turn to another veteran strategist, must go back to being a traditional one.