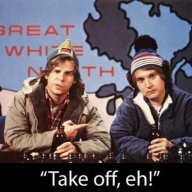 Joined

Mar 17, 2016
Messages

1,138
Reaction score

922
https://sports.mynorthwest.com/1718684/salk-seahawks-shouldnt-try-to-draft-elite-qb/
THIS. THIS. THIS. THIS.
Pete's stayin 'till 2025 people. Like him or not. And I do, with the exception of getting pissed off when he acts like an un-adjustmentable dinosoaur.
Geno for Prez. Again. Let's stick with what we have. Groom it. Put pieces around him/it and fix the D for ALOT CHEAPER than flushing it down the toilet on a reverse Russ2 type incident, or squandering draft capital.
FURTHER. Has anyone noticed the entire Saints multiple QB attack situation? I have. I think it's the single most underrated thing that I've seen this season. I don't follow baseball - but I understand from the 1 person that I know that does - that the entire pitching 'strategy' has changed from when I saw it as a kid. "Closing Pitcher" is a term that I hear - and they have a range of dudes that are good at 'different' things. Just like the Saints. Don't get me wrong. F the Saints to hell. But I think it's the potential wave of the future.
The point: Let's keep Geno and Lock as is. Period. Let them fight it out for the starter role offseason. And then use them as a 1-2 punch, situationally and at least test the Saints model a bit. I think it has merit. It's tough to find ONE dude that can do everything - but switch hitting?
Okay - 2 split points here - the draft and the Saints thing - but I think it has merit.
I also don't want a 5 year nightmare/Russ situation - whether that's free agency or the draft. We have what we need.