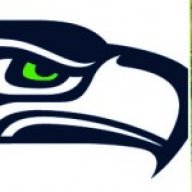 Joined

May 19, 2017
Messages

4,827
Reaction score

1,212
McVay is overrated. He called screens in the second half which is what any competent play caller would have done after watching Seattle defend screens on film.

Other than that, he barely beat team that missed the game winner, and with help from the refs on that phantom PI.
Lol ok. Tell Pete Carroll that who McVay practically owns. McVay has a vastly inferior team talent wise and he swept good old Pete (again).