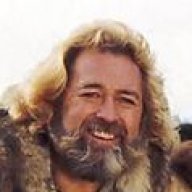 Joined

Apr 30, 2009
Messages

43,687
Reaction score

2,593
Location
TwistedHusky":3d50hcw2 said:

Exactly.

Go back and look at our playoff game against the Cowboys if you want to see how we would normally do it. They stuffed the run all day, we ran into stacked boxes for 2 full quarters. Implying that Carroll stops something because it isn't working ignores most of his history with us.

Just because Atlanta stuffed the run does not mean Carroll would change.
(And stuff the run how? We barely ran it. No RB had more than 4 carries by the half. Our starting RB had only 6 in the whole game.)

Carroll didn't change because they shut down the run....he either changed because Atlanta has a weak secondary or because he had to.

Either way, we should be thankful for the change. Let us hope it continues.
Outside of going to the softzone/prevent defense too early I think they were pretty spot on with in game adjustments.
They didn't wait until the 4th quarter to adjust. They dictated instead of being dictated to, which has been rare over the past 4 years.
Game planning and play calling on the offensive side of the ball was pretty much an A+ in my opinion.
Hopefully Russ being more vocal about things changed things, and hopefully this game changed past mindsets.
Scoring lots of points is fun, hope it continues.