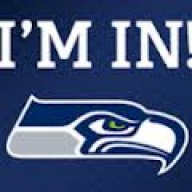 Joined

Dec 30, 2012
Messages

1,256
Reaction score

146
Location
I have been thinking a lot about Pete Carroll's philosophy since the last draft. The recent thread talking about Jamal Adams being such a bad trade factored into this as well. IMHO Pete Carroll is a guy who believes in people. He believes that if they are competitive and have a chip on their shoulder then he can work with them. I feel this goes into how he views the world. He used to work (not sure if he still does) with kids in reallllly bad neighborhoods at his own risk. Because of this unwavering belief in people and trying to help is at his core thus bleeding into his football philosophy.

You could look a the Jamal Adams trade as see this. JA when we traded was considered top tier if not the best in his position in the league. He had no injury issues and he has an undeniable competitive attitude and swagger (even if you don't like it).
Percy Harvin was an extreme talent and a bit of a head case but because Pete feels that he can guide/reason/coach even the worst of head he taught this was a good move. He turned out injury prone and was a definite head case. Pete could not work around that one.
Marshawn Lynch was very rough around the edges coming from Buffalo but this was someone who Pete thought he could get the best out of. And he did.

While his philosophy may not work out as often as we like it is more than just football to Pete. Say what you will but the culture he has created in Seattle keeps the castoffs coming back and the loner coming here for a home.

We have seen this mentality in drafts as well. I think hopefully he has softened a bit on this mindset and has begun to take note of some of the red flags and may take a pass on some (looking at you Jalen Carter). There are those whose who feel that Pete is stuck in the past and can't keep up with the modern league. No way. He is the modern league. He has adjusting many things over the years because he has the mentality of someone half his age.

Sorry for the rambling but hopefully you get the idea of what I am trying to say. I think Pete is the best thing to happen to this team (maybe second after Paul Allen). Despite his flaws all his positives outweigh the minuses by a huge margin.