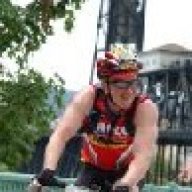 Joined

Jun 27, 2012
Messages

109
Reaction score

126
There is a change of culture and scheme on both sides of the ball. The defensive players are learning a very new system and assignments, so have not been able to work on the basics such as tackling. On offense, because of quarterback change and coordinator changes #3 caused during his "reign", there is not a comfortable, known system that the players can feel confident returning to. The players are working hard to learn new systems on both sides of the ball.

It is a funny thing that now our veteran players are coming around to support the team and Pete, now that #3 is gone. I wonder if possibly Mr. Unlimited was hard to work with...Maybe his team mates did not really like him. The Seahawks went to great lengths to accommodate him by changing offensive coordinators and even breaking up the Legion Of Boom. Ultimately, he wanted out and got his wish.

There are several .net members that really think that we should have kept #3 vs. Pete. But, Jody, Pete and John are interested in protecting the Seahawks team and business best interests, while Mr. Unlimited is interested in promoting his own career / legacy and ever expanding paycheck. Even with the problems we have seen, I still feel optimistic about this team. I really enjoyed the years of watching our Seahawks with #3 driving...but now, I am glad that he is gone.

Also...My girlfriend keeps mentioning to me, that NFL football is a TV show with highly trained actors. Remember SuperBowl XL?...Is the NFL like the WWE? Especially now that sports gambling is legal, big money might be in play. If that is true, why let your emotions get worked up "Russ fans"? It's all fun...