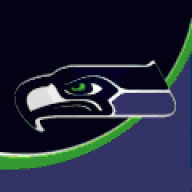 Joined

Dec 19, 2013
Messages

6,963
Reaction score

626
This was the Waldron plan.

"Can't tell by looking at our formation if it's going to be a pass or a run play".

That was one of his stated goals coming on board. One of the first things he said -

The reason that I've said it's not as easy as it seems to 'defuse' the Waldron offense is because it's not ONE offense.

Anyhow.
Right but with
Me3
it was hard to see it and a lot
started to want Waldrons head.
I was at that Colts game and got a taste then it just
stopped...
We all know why now..This offense is awesome.