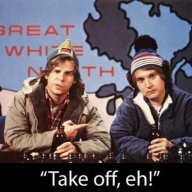 Joined

Mar 17, 2016
Messages

1,149
Reaction score

935
I've posted a couple things over time in general. Said that RW rode the LOB to win SB48 (well, that and a safety and a jet sweep). Said that Fireworks are gonna start in Denver with RW/SP.
This is from the horse's mouth essentially - I'll keep the ranting off - but I thought this was an interesting distillation of 10 years under Russ. A little simplified but still spot on AFAIK. Now, it doesn't address pre-Yoko/post-Yoko, or any other mitigating factors but:
"This is going to be a sight to see," Wright said. "Because for 10 years Coach Carroll did a good job of, 'I'm not going to say protecting Russ,' but he shielded him like 'Hey, the defense is going to be the lead dog, you're going to hand the ball off to Marshawn Lynch.'"
This says it all. And he was there.