Seahawks trade down in the 1st round with the Raiders. Seahawks get the Raiders 1st and 2nd round picks.
1st round #8 (from Raiders) - (CB) Christian Gonzales 6'2" 201 lbs. Oregon:
I know the Seahawks (John & Pete) have never drafted a CB in the first two rounds, but I think Gonzales is a special CB. Gonzales is the best CB in the draft and he has the size, length, and athleticism that fits the Seahawks mold at CB. He is day one ready to start and make an impact. Gonzales and Woolen will provide excellent coverage which will then allow our pass rushers more time to pressure/sack the QB.
1st round #20 - (NT/DT) Mazi Smith 6'3" 337 lbs. Michigan:
Smith is a athletic freak at his size. He has the most upside of any of the NT/1-techs in the draft.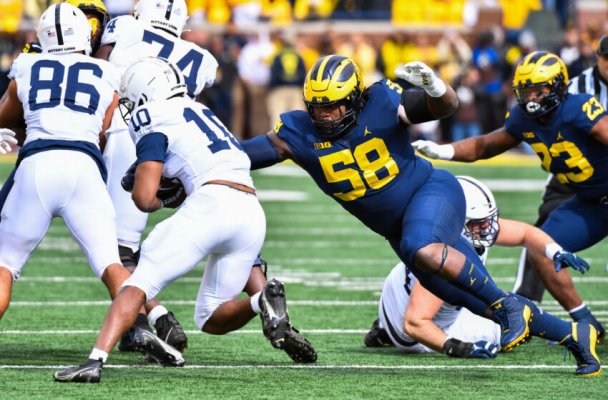 2nd round #37 - (DE/DT) Adetomiqa Adebawore 6'1" 280 lbs. Northwestern:
Ade was a star in the Senior Bowl week. He is not the biggest defensive lineman, but he makes it up with great arm length and athleticism. He is disruptive in the passing and running game.
2nd round #44 (from Raiders) - (OC) John Michael Schmitz 6'4" 315 lbs. Minnesota:
JMS is not a dominate OC or athlete for his position. But he has a lot of experience at the position. He is solid and should be a long-term starter with Pro Bowl potential at some point of his career.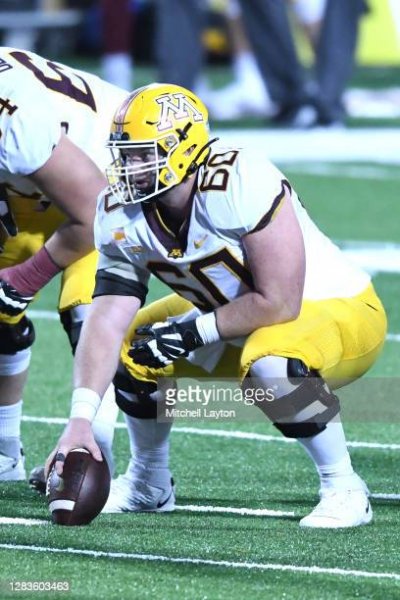 2nd round #51 - (QB) Jake Haener 6'1" 200 lbs. Fresno State:
Seahawks get their game manager. Haener throws with accuracy & timing, he has a quick release, and he keeps his eyes downfield when under pressure. If Pete and John really are confident that their offense makes QBs better, then I could see them selecting a QB in round 2 or 3.
3rd round #63 - (WR) Jake Bobo 6'5" 215 lbs. UCLA:
BoBo was mainly a slot WR at UCLA and that is where he would play for the Seahawks. Bobo is a good route runner for his size. He looks to have decent speed and he has good hands. At 6'5" he provides a huge target in the slot for the QB.


4th round #122 - (OLB/DE) Thomas Incom 6'4" 265 lbs. Central Michigan:
Incom has protype size and length for a 3-4 OLB. He will fit any defensive scheme. He has long arms, maybe 35-inch arms. Incom has good bend when turning the corner. He was productive his last season with 11.5 sacks and 18.5 TFLs. I could see him being a better NFL player than a few of the more highly touted 1st and 2nd round pass rushers.
5th round #153 - (ILB) SirVocea Dennis 6'1" 230 lbs. Pitt:
Dennis is not the biggest LB, but he was very productive and looks like an above average athlete for his position. He had 94 tackles, 7 sacks, 12 TFLs, 1 Int, and 3 PBUs.
Pitt's SirVocea Dennis was a first-team All-ACC selection in 2022 after a stellar campaign. Dennis led the Panthers in tackles (94.0) while also tallying 12....
youtu.be
5th round #156 - (S) Kenderick Duncan 6'3" 220 lbs. Louisville:
Duncan is a big Safety that can hit. He would have a chance to compete at SS if the Seahwaks move on from Jamal Adams.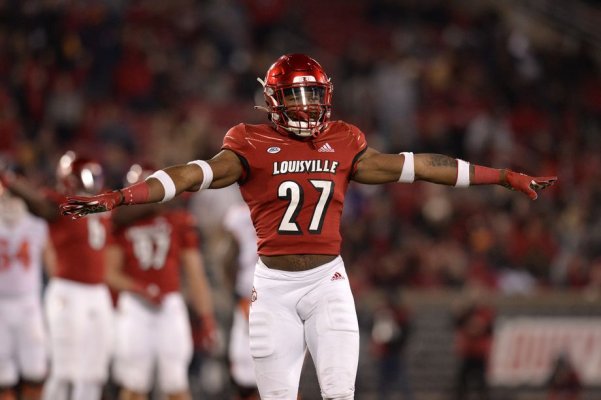 6th round #197 - (OG) Caleb Chandler 6'4" 297 lbs. Louisville:
Chandler is undersized and looks to have only 32-inch arms. But he moves well in space, and he plays to the echo of the whistle. He could be a steal this late in the draft. I highly recommend you watch his highlight!!!
Louisville offensive lineman Caleb Chandler is the lynchpin of the Cards offensive line and one of the best in all of college football. Pro Football Focus ga...
youtu.be
Last edited: