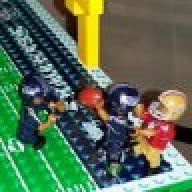 Joined

Oct 3, 2010
Messages

5,798
Reaction score

306
I think if either of these fouls happened in the 2nd half after numerous warnings to the Pumas players from the head ref, one of them would have been a straight red.

But that's a VERY hard spot for a ref to be in, he did his best IMO to not decide a championship match in the 15th minute by handing out a red. Even though he could have.
Double edged sword, he could be deciding a championship match by not handing out a red that is deserved, especially when it results in one of the best 11 for the opposing team leaving the game. Not doing it is saying the players can get away with red card fouls in the first half. How much different would the first leg have been if the red card that should have been given around ten minutes for the cleat to the knee had been given.
I guess my point is that you should give (or not give) the red the same whether it is the 1st minute or the 89th.
You don't want to be down a man for most the match? Don't do stupid, wreckless shit.