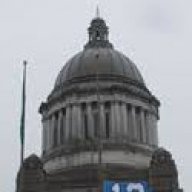 Joined

Apr 17, 2012
Messages

4,290
Reaction score

32
I thought it would be fun to have people post video links to individual Russell Wilson plays that show his strengths, weaknesses, and some measure of objective truth about the QB Russell was as a Seahawk, and then provide commentary/breakdown/analysis of why that play is "So Russell", good or bad. Russell's GREAT plays and FAIL plays are two sides of the same coin of who he was as a Seahawks QB.
Format:
* ONE PLAY PER POST
* Post a link to the video of the *individual* play, provide time location for play in video if needed
* State what year, and briefly any background that provides context for the play's significance and how Russell might approach it.
* Briefly break down the elements of the play that show how Russell approached this play as a QB, what he decided, and how this shows "the essential Russell Wilson".
* Routine little plays are just as relevant as the era-defining plays. I'm choosing a routine play from 2021 for mine, but another good choice would be the 2013 NFCCG 4th-and-7 play.
The play: Bears vs. Seahawks, 2021
Background: Midway thru 4th quarter, Hawks in chipshot FG range, 3rd and 5 on Bears 9, a FG OR a TD puts Hawks up by 2 scores, 99% chance of a W. Field conditions snowy with less-than-perfect footing, and a bit of tricky wind.
PLAY OUTCOME SUMMARY:
Hawks in 3rd down set, DJ Dallas in backfield. 4 receivers in the pattern, plus a RB dump off option late. Bears D shows a 2-High shell look. Play starts, Wilson drops back, doesn't like anything he sees on first read, holds ball. Robert Quinn, Russell's old Rams nemesis, eventually beats Duane Brown around the outside. Russell senses pressure, does his little bail-out-the-back-of-the-pocket move, but Quinn's seen that before, and chases and catches Russell for a 13-yard sack, that eventually leads to a missed FG attempt by Myer, and Hawks still up only 1 score.
WHY THIS PLAY IS "SO RUSSELL" AND SHOWS WHO HE IS/WAS AT THAT POINT IN TIME
* Russell doesn't like any of the options he sees for an "on-time" throw, windows too tight for his liking, holds the ball to create more time for receivers to win.
* Russell had throws available to Dee Eskridge, 1st down territory, or DJ Dallas, short of 1st down but break 1 tackle for a 1st down.
* Holding the ball is SO RUSSELL, declining quick passes where the windows are tight. Windows too tight? Avoid the turnover.
* Bears 2-High look on D, some believe, makes Russell LESS LIKELY to throw into middle of the field.
* Russell senses pressure, and does his patented spin-bailout out of the back of the pocket.
* Russell had a running lane open to the left, chose not to take off (Maybe knew it was Quinn, who has a knack for catching Russell?)
* Russell's mobility/escapability is not what it was in his younger days, except perhaps only in his head. He thinks he can run out of the sack here, but NOPE. Not at age 33.
* Sacked, by ROBERT QUINN. Yeah, seen that movie a few times when Quinn was with the Rams.
* Russell is so determined to play Hero-Ball here, to throw a TD to seal the game, or a 1st down, that he bypasses the simple options that would ALSO effectively seal the game.
COMMENTARY
While this play is a "FAIL" for Wilson, I may have been too harsh on him and overlooked the OC's role in setting up the situation. Waldron SHOULD HAVE been more aware of the game situation and field conditions and Russell's uncontrollable Hero-Ball tendencies. Waldron could have had the O come out in a running formation with Penny in the backfield and either run it or pass it off play-action. A stuffed run play still leaves a chip-shot FG.
Still, Russell was guilty of not understanding and prioritizing the game situation enough, to NOT TAKE A SACK and make FG harder in these conditions. A throw-away to the left, over Dee Eskridge, instead of bailing out would have been perfectly plausible.
Interestingly, Robert Quinn was the ONLY Chicago pass-rusher who beat his pass-pro opponent. All other Bears get stood up by Hawks OL. Maybe DJ Dallas could have stayed in to slow down Quinn, instead of drifting out for a pass? Not sure of the RBs responsibilities on this play, but Quinn the most obvious pass-rush threat.
PLAY IS AT 9:56 IN THE VIDEO
OTHER SUGGESTED PLAYS
* 4th and 7 vs 49ers in NFCCG
* Any of a number of plays from 2014 NFCCG vs Packers, good and bad
* Plays from home WC playoff loss to Rams, 2020 season
* Plays from road win vs. Bears, Russell's rookie season IIRC, where Russell ran a lot of read-option in 4th quarter, comeback win
* Any of a number of plays from Wilson vs Mahomes, gunslinger shootout duel
* Any of a number of plays from Wilson vs DeShaun Watson, gunslinger shootout duel
* NOT SB49 "The pick", but OTHER plays from SB49, the pick has been beaten to death
* Plays from Wilson vs Pittsburgh and Ben Roethlisburger, 2015 gunslinger shootout game
* Plays from 2013 playoffs, Hawks vs Wash Redskins and Robert Griffin III knee-blowout game
* Whatever play you think shows the TRUTH(s) about Russell, good and bad.
Last edited: