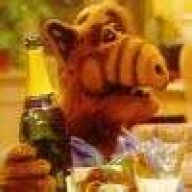 Joined

Mar 30, 2010
Messages

4,894
Reaction score

919
Location
Guys I am going to be honest here and make a confession. I had a breakdown today. I miss Russell Wilson and I miss him being a Seahawk. He was one of the most important Seahawks of all time and I can't take away the hurt. This Russell thing has been weighing at my heart every day since he stabbed us in the back. Honestly I would say this hurt is as bad as when I caught my first wife cheating with the babysitter.

I was so depressed because of Russ when I got home today my wife thought someone died. I told her I was mourning Russ and she got really mad at me being upset over a football player. She told me I'm a immature child and that she hates football. I tried to tell her that we won a SB with Russ but she laughed at me and told me to grow up. That just made it all hurt worse.

It just stings guys. I've been taking out my anger on Russell by posting here saying he sucks. I realize now that I'm like a spurned lover. Make no mistake, he will have a terrible year as I've predicted in the NFL forum. But it doesn't make me miss him any less.

I miss his cheesy pep talks. I miss the sight of him pumping up our guys on the sideline. I miss him scrambling and throwing incredible TDs. I miss him visiting the childrens hospital every weekend.

It's going to hurt so bad to see him come into our house wearing another jersey. After all the memories. I'm hurt guys. I'm really hurt. This really does feel like my first divorce.

Oh and before you rule nazis come in here to tell me this isn't Seahawk related: this thread is about one of the most important SEAHAWKS ever. and it is about me missing him being on the SEAHAWKS. yes I know he doesn't play here anymore but I wish he did.

Russell, you broke my heart buddy. You betrayed the city of Seattle. And you broke my heart.
This thread belongs in the shack and its just bait to start trouble in the main forum, it screams for criticism from all angles, yet remembering what Aros has said, I'll pass on any comment at this time.
Cheers