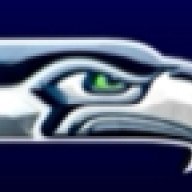 Joined

Dec 4, 2013
Messages

3,945
Reaction score

2,602
There's already a thread asking us to rank who we *want* the Hawks to take with their first draft pick. So, how about one where we rank who we *think* they'll actually take.

Here is how I'd currently rank the players, in order of probability. A week from now, my rankings might be totally different.

1) Will Anderson Jr. - 40%: I do think Arizona trades down with a team lower than us, such as the Raiders. Zona has a lot of holes to fill. If this happens, Anderson to Seattle would be nearly a slam dunk, IMO.

2) Jalen Carter - 20%: My opinion of how Seattle views him changes from day to day. Just a few days ago, he would have easily been 1 on my list. Yesterday, I would have had him lower than my current rank.

3) Anthony Richardson - 20%: I get the impression that he's more of a fan favorite while Levis is more liked by NFL GM's. Therefore, if one of the big 4 QB is still sitting there at 5, I think it will be Richardson.

4) Will Levis - 10%: Certainly there's a chance a team picking before us likes Richardson more than Levis.

5) Tyree Wilson - 5%: This is where I differ from most mocks, which have us taking him. He has those freakish measurables that Pete likes, so it's certainly a possibility. I just don't think the chances of us taking him are nearly as great as the mocks would suggest.

6) Other - 5%: While it seems like out first pick would have to be one of the aforementioned players, I've learned to expect the unexpected with Pete and John. Perhaps someone will make them an offer they can't refuse and they trade down, missing out on all the aforementioned players.

Anyway, that is my list and I'm sticking to it (at least until tomorrow).