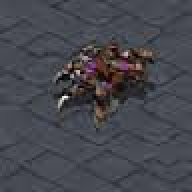 Joined

Dec 3, 2013
Messages

443
Reaction score

118
Introduction: I think one of the things that I have to be careful about during draft season is falling in love with one prospect. Last year I really wanted Darnell Savage and Parris Campbell and to see Seattle trade back with GB (for a couple 4th round picks) and lose out on Savage was something of a punch to the gut at the time. By the time we got to the LJ Collier pick, I already had that nagging sense of disappointment. Disappointment that went away by Day 2, but just getting home to watch the draft was a journey of changed flights and changed appointments and unpaid overtime--So when my guy was there and we passed, I was a little disappointed.

I felt similarly when we took Blair over Juan Thornhill. Or Rashaad Penny over Nick Chubb, or in 2017 when we traded back and lost out on TJ Watt and took McDowell over Forrest Lamp. I was also annoyed in 2017 when we passed on Awuzie for Pocic. Or took Tedric Thompson over Smaje Perine.

I could go back further, but history shows that sometimes my draft crushes weren't all that good. I will raise my hand and say that I wanted Kirk Cousins over Russell Wilson in 2012. So I try to keep that in mind when I'm going through these drafts. I want Denzel Mims. That's my guy this year. And I don't think it will happen.

So instead, I'm going back to a tweet by Matty F Brown (which I can't find so I am paraphrasing) which basically said something along the lines of "Would anyone be mad if Seattle drafted only OL/DL in 2020?" In this scenario, where the trenches are concerned, Seattle will more than likely pass on the players I like most. My Tackle of choice is Josh Jones. But in this scenario he's going to be off the board. So I'm going to do a draft that tackles the trenches with none of "my guys.

Assumption 1: I had initially written a truly terrible Olsen joke at the beginning of this post, but let's just acknowledge he's a Seahawk and spare us all the pain. What the Olsen-signing means is, more than likely, Austin Hooper and OJ Howard are not going to be Seahawks. I really wish I could be a fly on the wall when Pete and John discuss some of their personnel moves. Not that I hate the move but, I'm not sure what Olsen really gains you at this point in his career. You're swapping on injury prone TE from Carolina for another injury prone TE from Carolina. And with this TE room going into the season as is, I wonder if by week 8, we're riding with Jacob Hollister again. Who was healthy this year, but his history in NE, is spotted with injury. If Olsen is healthy, good move. His contract is basically the same as having Vance McDonald for a season. But the health question is something that does bother me.

In this scenario, Seattle extends Ifedi. Before anyone writes a post telling me to drop Ifedi, let me emphasize that there is no successor on this roster. And this mock draft doesn't give you a Day 1 starter at the position. So keeping Ifedi makes sense. I'm not working Ifedi's PR, I swear. Just trying to put together puzzle pieces.

Assumption 2: Seattle makes a few other moves in Free Agency. Clowney and Reed walk with Clowney getting his record setting contract with the Bills. Seattle in turn signs Shaq Lawson, Robert Quinn and Leonard Williams.

I'm not convinced Clowney walks. But, I'm starting to get hesitant enough that I am preparing myself as if he is. Mostly because seeing a $22M+ APY contract coming down for Non-QB will be a tough swallow and because I'm not sure Seattle has the cap space to compete with other, more cash rich teams.

Reed is another one that if you held me at gunpoint, I'd probably say he stays. But if Seattle lets him hit FA and his market gets surprisingly hot, then I think he walks.

Leonard Williams, Shaq Lawson and Robert Quinn offer some cheaper alternatives that may give Seattle some cap flexibility going into the last year before the new CBA

Assumption 3: I used this trade scenario in a previous Mock, but I've changed my reasoning a bit Seattle opts to trade down. They trade back with the Chargers for a 2nd and 3rd. Anthony Lynn trades up to get an OL to protect his QB after Okung leaves the team. Seattle trades back again with the Browns for a 2nd and 3rd who trade up to get another offensive lineman. That leaves Seattle with: #41, #59, #64, #74, #100, #101, #130, #143, #162, #213 (2,2,2,3,3,3,4,4,5,6)

Alright, on to the picks:

2nd Round - Pick 9: Ross Blacklock, DT, TCU

Unless Blacklock absolutely destroys the Combine, I think this is the right range for an athletic DT that struggles with leverage. Don't get me wrong, his athleticism is visible from the moment you play one of his games. He's quick off the snap, he can move smooth laterally and is dangerous on stunts. His ability to just dart around a blocker is real and he does it over and over again. He can anchor well at times and his hand use is solid. You'll see flashes where he knows how to use his arms to disengage. When it all comes together he's a very dangerous player.

That being said, he needs to understand leverage better. His anchor is inconsistent because he gets high at times and is blown off the ball. The other struggle I have with watching Blacklock is determining when his lateral movement is planned and scripted, and when it's him improvising. If he's improvising, I worry about his ability to start right away in a Pete Carroll defense that lives on Gap Discipline.

But if Reed Walks, Seattle needs depth on the DL and Blacklock offers the traits to become a star caliber starter. But this isn't Derrick Brown, so there will be some growing pains.

[youtube]H2dXsfRKK_Y[/youtube]

2nd Round - Pick 27: Prince Tega Wanogho, OT, Auburn

Wanogho is a big, powerful dude. His size jumps out to you the moment you turn on clips from the Aubrun OL. He's also more athletic that he's given credit for. For as big as he is, he understands leverage fairly well, and he is able to bend over his hips, get his bads lower and meet the rusher. It's pretty interesting to see a guy that big bend as well as he does. He has the movement ability to get into the second level and blow up a linebacker. He also has some experience lining up on the Right Side, so if Seattle does let Ifedi walk, Wanogho could potentially fill in.

My gripe with Wanogho is more about his lack of fluidity when he moves. The reason I like Josh Jones as a LT prospect is just how well he moves at his weight. He's a very smooth mover. Wanogho can move okay, and if you add his size as a qualifier, he moves very well. But he does struggle to move smoothly. It's choppy, almost lumbering and it makes me worry about his ability to be a tackle at the next level.

I think he could start at Guard, and taking him with Ifedi on the roster gives you some internal evaluation time to see if he can translate to Tackle at the next level.

[youtube]vFxz0JnuV8A[/youtube]

2nd Round - Pick 32: Logan Sternberg, OG, Kentucky

Sternberg is a guy that most everyone has heard about on this board and for good reason. He is a fantastic guard prospect and it boggles my mind that he is still being talked about in some places as a third round pick. He plays with great power and once he's engaged with someone he locks them down. He's also athletic. I remember Matty Brown talking about how Iupati being out in the playoffs really affected Seattle's run game because Jamarco Jones lacked the athleticism to pull across the line. Sternberg shouldn't have that problem. I could see Sternberg stepping in Day 1 for Seattle and locking down the LG spot.

Sternberg has problems with leverage at times, and it can affect his ability to push an anchoring DL so you can see him get high at times. But for those of you that follow Tony Pauline, he mentioned in a Senior Bowl podcast that the prevailing theory from the scouting community is that it won't be a problem.

Not the most exciting of picks but it does give you a starting piece on the OL.

[youtube]Ly8EODXf3fw[/youtube]

3rd Round - Pick 10: Tyler Biadasz, C, Wisconsin

This scenario assumes that Ruiz and Cushenberry are off the board and that the current Center hype cools by draft time. I actually think Biadasz is a fine prospect that gets fairly overshadowed by Ruiz and Cushenberry. What Biadasz offers is an ability to anchor, which is something that Joey Hunt just doesn't have. And if Seattle is looking for a true successor for Justin Britt, Biadasz may be the best option in the draft. One of the issues with Cushenberry was his anchor. Now, Biadasz didn't play in the SEC so there's level of competition to consider.

He can struggle to drive his man off the line and I do have questions about his power, but, for as good as Jonathan Taylor is, his OL contributed to his strong season and I don't think Biadasz was a weak link.

[youtube]AqP4rxCTQmc[/youtube]

3rd Round - Pick 36 Quintez Cephus, WR, Wisconsin

Cephus is another powerful man, in the vein of Hines Ward and Anquan Boldin. He plays violent and knows how to use his strength to separate from tight coverage. He'll fight for more yards and he'll do the dirty work that every team needs. I really like the Hines Ward comparison for Cephus, because he's the type of player that is going to fight for that extra yard and get a first down in a critical spot. His hands are also extremely impressive.

I try to stay out of off the field stuff, but Cephus will go later than his talent probably should because of some off field trouble that seems to follow him.

[youtube]kjl_Q1kR0qM[/youtube]

3rd Round - Pick 37 Leki Fotu, DL, Utah

Once Al Woods was suspended last season, there was a noticeable drop in the play of the DL. Outside of Poona, Seattle doesn't have good depth at the DT position. Particularly DL that are stout against the run.

Fotu offers a solution for that problem. He doesn't offer much in the form of pass rush, but the guy can swallow up blockers and carries a ridiculous amount of weight very well. He has solid hand use and a good first step, but I'm not sure there's a pass rusher to be found here. But having a guy that can shut down the run to go with Poona Ford would help immensely in a division of Run Heavy teams.

[youtube]dCCiA-YcNXo[/youtube]

4th Round - Pick 27: Devin Duvernay, WR, Texas

I'm interested to see how Duvernay tests at the combine, because he seems well suited to a role that gets him open in space and lets his RAC ability take over. But I am not sure he has the speed for that to translate at the next level. It's weird, but when I watch Duvernay I see a weird hybrid of Doug and Golden Tate, with a little bit of running back peppered in. I am NOT saying that Duvernay will have the careers of either of those players, but those players would pop into my head when I watched him.

[youtube]fcPs1R4xxCA[/youtube]

4th Round - Pick 40: Josiah Deguara, TE, Cincinnati

What do you do when your entire TE room has a history of injuries? You draft Josiah Degura. I think Degura is as good as Jacob Hollister is now and could be the player to fill in due to injury and become an important role player for the team. Degura isn't the greatest blocker, he's not the fastest guy, but he has good hands, can run good routes and can line up inline, in the slot and in the backfield. He can be one of the depth guys that does the little things to help Seattle win.

[youtube]7eAM31dG55Y[/youtube]

5th Round - Pick 16: Jalen Elliott, S, Notre Dame

I'm putting Elliott here because of this Jim Nagy tweet:

[tweet]https://twitter.com/JimNagy_SB/status/1230120753850470401[/tweet]

Elliott can be a hedge against Tre Flowers. If Flowers can't rebound from a down year, or gets hurt, or does legitimately improve to the point of becoming a true Pro Bowl CB, then Elliott gives you a hedge either way.

If Nagy is right and Elliott can become an NFL CB, then Seattle is probably the perfect place for him to land, since we like conversion prospect. If he can make Flowers tradeable/expendable if he can make the transition.

He's a physical player with the length and speed to be a CB in Seattle's system.

[youtube]7jMRqZz_RSc[/youtube]

6th Round - Pick 43: Nyles Pinckney, DT, Clemson

Another stocky DT that has great lateral movement. Pinckney actually reminds me a bit of Al Woods. Stocky guy with great lateral agility. He doesn't play with a ton of power but he knows how to find and plug a gap. There's a role for a player with that skill set on this team

[youtube]0Gziqzi6rU4[/youtube]

Pros:

1) Shores up the trenches with three picks on the OL and DL.
2) Gets 2 Solid WR Prospects that offer skillsets that could lead to early play time.
3) Adds a hedge against an injury prone TE Room.

Cons:

1) No star power on the EDGE.
2) Lack of talent infusion in the RB room.
3) No new "Stars" for Russell.