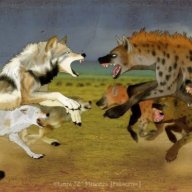 Joined

Oct 9, 2016
Messages

5,575
Reaction score

774
Location
I'd also say that I've learned to not underestimate the intangible power of will and commitment. You need look no further than the guy we just swapped for Lock for proof of that. Russ is a prime example of a QB who learnwd to work around those things he couldnt do, and maximized... literally squeezed every ounce out of ability out of what he could do, to achieve HOF success.

I think the question with Lock is how disciplined he can be. If he can avoid the stupid throws, take what's there, and let loose his arm talent when the opportunity arises, there's no reason the guy can't find a good bit of success in Seattle.

We have wr's that will get open, a coordinator that will craft a gameplan specifically to help Lock do what he does best, and a running game that is hopefully primed to continue where it left off last year.

I'm saying... there a reasonable chance he's better than a lot of folks here expect he'll be.
If one would to compare Drew Lock's college plus first 2 years of pro to Russell Wilson's, there's really is no comparison; and we don't really know how good is Waldron after just one year with a star QB that was quite uncoachable.
We could however hope that Waldron continue his success in managing Penny, and the running game; that in itself would be Lock's best friend as he won't have to carry the offense. A strong running plus play action which Lock has been good at, we may just do alright. Once Drew experienced some success, we hope his game will improve aided by confidence. Lock does look like someone who would be quite coachable at this point.