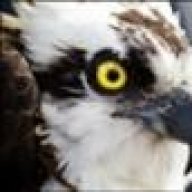 Joined

Jan 17, 2011
Messages

2,145
Reaction score

0
Location
Birds of a Feather …
5 Keys to Victory for the Seahawks vs. the Atlanta Falcons …
And then there was one. The NFL Wild Card Weekend opened this past Saturday with an unprecedented 3 Rookie QB's starting for their respective teams. Andrew Luck (the 1st Overall Pick of the 2012 NFL Draft) … Robert Griffin III (the 2nd Overall Pick) … and an unheralded too short rookie QB taken in the 3rd Round by the name of Russell Wilson each entered Wild Card Weekend … but only Wilson came safety through the other side. Though it wasn't a dominant performance by any means, Wilson and the Hawks in the end made enough plays to advance to the next round, in the process ending a 29 year drought, as December 31, 1983 was the last time the Seahawks had won a road playoff game prior to this last Sunday. They did it in grand fashion too, coming back from a 14-0 deficit – which was not only the largest playoff comeback in Seahawks history … but also the largest playoff comeback EVER by an NFL Rookie Quarterback. Wilson continues to astound experts and to win fans. No rookie is supposed to be as cool as the other side of the pillow like Wilson has been – to be experiencing the NFL's bombs and mortars going off around him … and to treat it all as if he were at a beach in Tahiti sipping a Mai Tai. As a reward for knocking off RGIII and the Redskins, the Seahawks (as the #5 Seed) get the privilege this next weekend of flying to Atlanta of deploying their talons against the NFL's #1 seeded Falcons. It's an aerial showdown against two of the NFL's top birds of prey. Will the Seahawks swoop in and steal a victory … or will they ultimately get pecked to death? Here are 5 Keys to Victory the Seahawks will have to succeed in IF they are to knock off the NFC's #1 Team this weekend …
Key #1: Cancel All Scheduled Flights …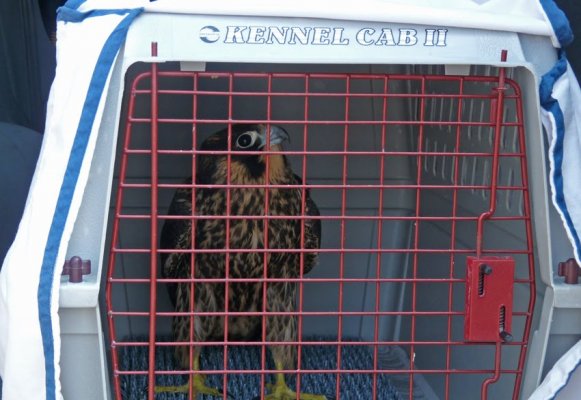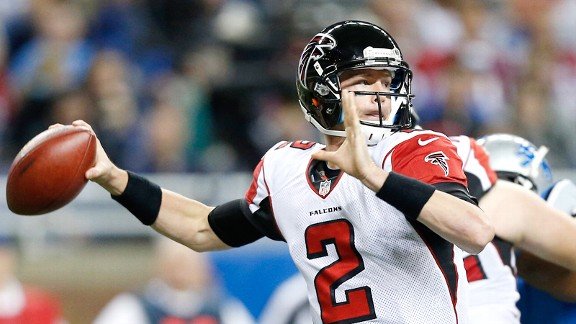 Unlike last week's opponent, the Atlanta Falcons are an offense that flies a majority of the time …
2012 Atlanta Falcons Offense …
615 Passing Plays … (61.93% of Offense)
378 Rushing Plays … (38.06% of Offense)
993 Total Offensive Plays
With that in mind, let's take a look at Atlanta's high-powered passing attack and how the Seahawks pass defense matches up …
| | | | |
| --- | --- | --- | --- |
| | | | |
| Falcons Off. Category | NFL Rank | Seahawks Def. Category | NFL Rank |
| 26.2 Pts Scored/Game | 7th Most | 15.3 Pts Allowed/Game | #1 in the NFL |
| 281.8 Pass Yds/game | 6th Most | 203.1 Pass Yds/Game Allwd | 6th Best |
| 46 Passes of 20 Yards+ | 19th Most | 40 Passes of 20 Yards+ Allowed | 6th Fewest |
| 45.1% 3rd Down Conv Rate | 2nd | Allw 38.4% of 3rd Down Conv | 17th |
| 32 Passing TD's | 5th Most | 15 Passing TD's Allwd | 2nd Fewest |
| Score TD's 50.00% in Red Zone (AT HOME) | 23rd | TD's Allwd 55.0% in Red Zone (ON ROAD) | 16th in NFL |
| 28 Sacks Allowed | 7th Fewest | 36 Sacks | tied for 18th |
| 99.1 Passer Rating for Matt Ryan | 6th Best | 71.8 QB Passer Rating Against | 3rd Best |
[tdo=4]Falcons Passing Offense vs. Seahawks Pass Defense …[/tdo]
Matt Ryan (6'4" 217 Pounds)
has become one of the true elite passers in this game and a guy that opposing defenses need to really respect. He has proven to be a great leader who is very calm under pressure. Ryan is an incredibly accurate passer (the NFL's best this year) with a strong arm … makes good decisions … and can put up crooked numbers in a hurry. Focusing just on Ryan for a second, here were his numbers for 2012 …
| | |
| --- | --- |
| | |
| Category | NFL Ranking |
| 422 Pass Comp | 4th Most |
| 615 Pass Att | 8th |
| 68.6 Comp% | 1st |
| 4,509 Yards | 6th Most |
| 32 TD's | 5th Most |
| 14 INT's | tied 12th LEAST |
| 99.1 QB Rating | 6th Best |
| 74.5 Total QBR | 4th |
[tdo=2]Matt Ryan's 2012 Statistics[/tdo]
The former Boston College star was named the Offensive Rookie of the Year in 2008 … has been named to 2 Pro Bowls (2010 and 2012) … and led his team to the playoffs 4 out of his 5 years in the league. For all that though, Matt Ryan is 0-3 in the Post-season. His Falcons Lost …
30-24 to the Arizona Cardinals in the Playoffs (his rookie season) on 1/3/2009 …
48-21 to the Green Bay Packers in the Playoffs on 1/15/2011 …
24-2 to the New York Giants in the Playoffs on 1/8/2012 …
Ryan has actually thrown for more interceptions than touchdowns in his young playoff career (4 INT's/3 TD's). And after 3 one and done performances each of the last 3 times the Falcons have been to the playoffs, many critics out there are asking whether Matt Ryan can win the big game or not. The Falcons have an explosive finesse offense that can put up points in a hurry … but there are those like former Seahawks linebacker Dave Wyman who has called this Atlanta Offense "soft", saying that they cave under the pressure of tough, physical defenses. Let's hope that's true because the numbers this group has put up this year are fairly impressive …
| | | | | | | | |
| --- | --- | --- | --- | --- | --- | --- | --- |
| | | | | | | | |
| Receiver | Size | Catches | Yards | Yards/Catch | TD's | #Catches of 20 Yds+ | % of Passing Off |
| WR Roddy White | 6'0" 211 Lbs | 92 | 1,351 | 14.7 | 7 | 18 | 21.8% |
| TE Tony Gonzalez | 6'5" 247 Lbs | 93 | 930 | 10.0 | 8 | 3 | 22.04% |
| WR Julio Jones | 6'3" 220 Lbs | 79 | 1,198 | 15.2 | 10 | 17 | 18.72% |
| RB Jacquizz Rodgers | 5'6" 196 Lbs | 59 | 402 | 7.6 | 1 | 2 | 13.35% |
| WR Harry Douglas | 6'0" 183 Lbs | 38 | 396 | 10.4 | 1 | 5 | 8.60% |
| RB Jason Snelling | 5'11" 234 Lbs | 31 | 203 | 6.5 | 1 | 0 | 7.01% |
| RB Michael Turner | 5'10" 247 Lbs | 19 | 128 | 6.7 | 1 | 1 | 4.30% |
[tdo=8](2012) Falcons Top Receiving Targets[/tdo]
Those are the numbers … let's talk about them a bit …
Falcons Receiving Corps vs. Seahawks Secondary …
As you can see, the Falcons Offense has a number of guys at receiver who can make plays and make them down the field. On Sunday, there is little question who Ryan will be looking to get the ball to -- Roddy White, Julio Jones, and Tony Gonzalez.
Roddy White (6'0" 211 Pounds)
is a big, physical receiver with a lot of speed (4.47 in the 40), leaping ability (41 inch vertical), and a real knack for making plays downfield. Though he's had some nagging knee issues (like Sidney Rice), this is a guy who is tough and has not missed a game in his career. Lining up on the other side of him, last year's 1st Round Draft Choice (6th Overall) out of Alabama
Julio Jones (6'3" 220 pounds)
is another receiver who can turn most defensive backs around. With excellent speed (4.37 in the 40), elusiveness, strength, and toughness … he is a true force to be reckoned with. Rounding out the trifecta of terror for this offense is one of the greatest Tight Ends to ever play the game –
Tony Gonzalez (6'5" 247 Pounds).
Though he is an almost lock for the Hall of Fame, Gonzalez has never won a world championship. At 36 years of age, you just wonder when Father Time come calling. He's shown few signs of slowing down yet though, as he scored 8 touchdowns and accounted for 22.04% of all Atlanta's catches this season. Look for a very motivated Gonzalez to do everything he can do to power his team to the NFC Championship. Between those 3 guys, they had 25 of the Falcons 44 touchdowns … 62.5% of all the Falcons receptions … and 3,479 (73.7%) of their 4,719 Passing Yards this year. Obviously, finding a way to slow those 3 down is critical to Seattle's success this Sunday.
The Falcons have other tools in the shed that they employ however.
Harry Douglas (6'0" 183 Pounds)
is a fairly effective slot receiver who has decent speed (4.51 in the 40), quickness, and good hands. He comparables favorably to 49ers receiver Mario Manningham and as you can see, Ryan has targeted him quite a bit this year. And like most NFL teams these days, the Falcons also get the ball to their running backs a fair amount as well. Looking at the stats shows that 25.83% of Atlanta's completions this year have been to the running backs. In particular,
Jacquizz Rodgers (5'6" 196 Pounds)
, the former Oregon State Beaver, is a fast little scat back that the Falcons like to employ in the passing attack and he has had 8 games this season in which he has caught 4 or more balls. Rodgers averaged 4.9 Yards/Carry … had 3,877 yards … and scored 51 touchdowns for the Beavers, so he is certainly someone to keep an eye on. Seattle has struggled with quick backs like these, as Reggie Bush and C.J. Spiller both averaged over 6 yards/carry against the Hawks.
But strange as it may sound, Seattle's Defense appears to have the personnel to match up with this group fairly well. In fact, they may what Luke Skywalker's X-Wing was to the Death Star … and actually be equipped to deal with them better than any team in the NFL. Can we thank Richard Sherman's lawyers enough for helping Sherman win his appeal? Having
Richard Sherman (6'3" 195 Pounds)
and
Brandon Browner (6'4" 221 Pounds)
available on the same field again is an incredible boost to this defense. The reason that the Seahawks led the NFL in fewest points allowed (just 15.3 Pts/Game) can in so many ways be attributed to the fact that they have those two. The Shermanator has shut down some of the top wide receivers in the game this season, so it will be very interesting to see if he can go in to the Georgia Dome and do the same thing. Richard Sherman and Brandon Browner will obviously be on Roddy White and Julio Jones in some form or another. Sherman and Browner held the Redskins' Pierre Garcon and Santana Moss to just 7 catches and 69 yards combined this past weekend. White and Jones are the best wide receiving duo in the league … Sherman and Browner the best defensive back duo in the league. It should be one heck of a battle on Sunday.
As I mentioned though, the Falcons have more than just White and Jones that the Hawks have to contend with. Yes, Sherman and Browner may be able to limit those two … but what about Tony Gonzalez and the other receiving threats I mentioned? I'm going to say that Seattle's linebackers … and
SS Kam Chancellor (6'3" 232)
in particular have got to step up in this game. Since the Falcons pass far more than they run (and Ryan isn't all that much of a threat to run), Chancellor comes in to play here – especially against Gonzalez in those short to intermediate zone areas. Chancellor is in many ways a real key to this game because how does against Gonzalez in those regions will go a longs ways towards determining who wins this game. Chancellor does bring that real physical presence that you'd like to have against a TE like Gonzalez, but he doesn't have the speed Tony Gonzalez does. While Chancellor runs 40 yard dash in 4.62 seconds … Gonzalez runs about that even at age 36. So, he does provide a bit of a match-up issue, as the only linebackers who can match that speed wise are
MLB Bobby Wagner (6'0" 241 Pounds)
(4.46) and
Malcolm Smith (6'0" 226 Pounds)
(4.44). Given that the Seahawks will also probably see Jacquizz Rodgers (4.47) a fair amount, and will be without their best pass rusher, the Seahawks will need as much speed as they can get in coverage. Malcolm Smith did get plenty of rotation time in the Washington game and that he has tended to make plays whenever he's in there, I'd look for him to get plenty of playing time in this game as well. And once again, like a broken record, what happens with the Nickel Corner in this game becomes incredibly important. Does 10 year veteran
CB Marcus Trufant (5'11" 197 Pounds)
– whom it looks like will get the start once again -- have the speed and quickness necessary to be able to keep up with slot receivers like Harry Douglas anymore? Trufant did help hold Danny Amendola to 27 yards in the Rams game and limit Santana Moss to 19 yards, but we'll see if he can repeat that this week.
FS Earl Thomas (5'10" 202 Pounds)
showed the Redskins why he's going to the Pro Bowl, as his speed (4.43) and amazing range was on display in that game, changing what was meant to be a home run ball to Pierre Garcon in to an easy interception. The Seahawks will need a lot more of that same kind of center field play from Thomas on Sunday.
But even the best secondary in the world can only cover for so long. As we talked about last week, the best pass defense is a good pass rush – which is where we turn our attention to next …
Key #2: Blunt Their Beaks at the Point of Attack …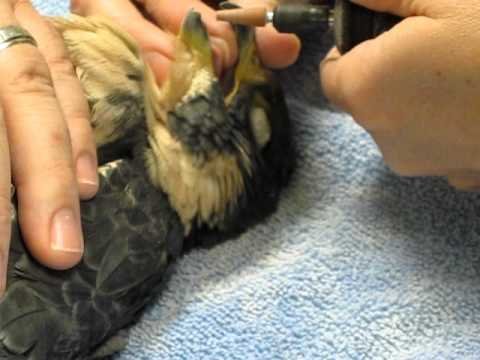 Though it's not a glamorous topic by any means, there is perhaps no greater key to victory for Seattle in this game than the war in the trenches. How the Seahawks Defensive Front 7 ultimately plays against this Falcons Offensive Line probably determines the eventual outcome of this game. Let's start off by taking a brief look at that Atlanta Offensive Line and how they have performed this year …
2012 Atlanta Falcons Offensive Line …

LT Sam Baker (6'5" 301 Pounds) … 3.5 Sacks allowed … 0 False Start … 0 Holding
LG Justin Blalock (6'4" 326 Pounds) … 1.5 Sacks allowed … 1 False Start … 1 Holding
C Todd McClure (6'1" 296 Pounds) … 5.0 Sacks allowed … 2 False Start … 2 Holding
RG Peter Konz (6'5" 317 Pounds) … 4.5 Sacks allowed … 0 False Start … 0 Holding
RT Tyson Clabo (6'6" 329 Pounds) … 4.25 Sacks allowed … 1 False Start … 2 Holding
According to Football Outsiders
, the Atlanta Falcons Offensive Line was the 8th Best unit in the NFL this season in terms of their Pass Protection. They allowed just 28 Sacks on the season (the 7th Fewest of any team in football this year). For a Seattle Defense that produced only 36 Sacks on the year (18th on the season) to go up against this group … on the road … without its best pass rusher is a daunting task indeed.
How can Seattle hope to get to Matt Ryan without Chris Clemons? Good question. With Clemons now done for the season with a torn ACL, the Seahawks are certainly trying to answer that question themselves. Obviously, the mantle has now officially been passed to
DE Bruce Irvin (6'2" 248 Pounds)
to make his Bobby Boucher (the Waterboy) act a full time gig. Irvin IS truly blazing fast, as though he ran the fastest 40 time of any defensive end at the combine (4.5) … has actually been clocked as fast as 4.38. With 29 Tackles for Loss and 22.5 Sacks in just 2 years at West Virginia – Irvin was a force to be reckoned with in college. Though there were concerns coming in to this year about Irvin's run defense, I don't believe that will be as big of an issue (especially in this game) given what Gus Bradley and the coaching staff were asking Clemons to do.
Though
DE Greg Scruggs (6'3" 284)
becomes the next man up to take Irvin's spot in the rotation, it wasn't surprising whatsoever that the Seahawks signed former Viking, Bronco, and Buccaneer
DE Patrick Chukwurah (6'1" 250 Pounds)
on Tuesday as extra insurance. Chukwurah, the 33 year old former University of Wyoming Cowboy, last played for the Florida Tuskers of the United Football League from 2009-2010, leading the league in sacks each of those years. Chukwurah, who says that sacking the quarterback brings him joy, will undoubtedly get his jollies met, going after quarterbacks as a situational pass rusher and helping out on special teams.
As a result of Clemons's injury and Irvin's reputation of having difficulties against the run, I'd actually expect the Falcons Offensive Coordinator Kirk Koetter to try to establish somewhat of a running game on Sunday … and to take advantage by going right at Irvin. Greg Scruggs might see a lot more time as a result, as he is better against the run than Irvin. Still, Atlanta not only has not made running the ball that much of an emphasis this year … but during those times when they have they frankly haven't done a very good job. The Falcons averaged only 87.3 Yards/Game during the regular season (4th Fewest) … and only 3.7 Yards/Rush (5th worst average). Though the Hawks will probably not see RB Michael Turner much (on average, he only gets about 14 times carries a game), they'll need to pay attention to him, as his 10 Rushing TD's were the 8th Most in football this year. Still, their aerial attack remains the primary mode of how the Falcons have moved the ball this year …
[And now back to our regularly scheduled program of previewing the Falcons Passing Attack ...]
Interestingly enough, Atlanta has had its biggest problems in pass protection right up the middle. In terms of this weekend, the matchup that I'm going to be paying particular attention to is
DT's Brandon Mebane (6'1" 311 Pounds) and Alan Branch (6'6" 325 Pounds) against C Todd McClure.
Mebane and Branch both played extremely well and dominated this past Sunday. We'll see if those 2 can continue that trend this weekend.
One other idea we might see that the Seahawks could employ is to roll Kam Chancellor down closer to the line of scrimmage on occasion. Since Seattle probably won't have to worry as much about the run … Chancellor could be employed from time to time on safety blitzes. With Clemons now out for the season, we'll undoubtedly see Gus Bradley and Seattle employ more blitzes. In particular, I'd look for
LB's K.J. Wright (6'4" 246 Pounds)
and Malcolm Smith to be utilized in that capacity.
S Jeron Johnson (5'10" 212 Pounds)
could also be employed as well, as he not only had 2.0 Sacks during the regular season, but also laid a good shot on RGIII this past weekend as well.
The Atlanta Falcons have been a team that allowed 83 hits on the quarterback this year (8th Most in the game). To give you some perspective on that, Green Bay's line allowed 85 QB Hits, so opposing teams HAVE actually gotten to Matt Ryan a surprisingly large percentage of the time. If Seattle doesn't get too crazy and blitz constantly, such a move could obviously pay dividends. Ryan is one who can make mistakes if pressured. Lost in the shuffle of Arizona's 23-19 loss this season is the fact that a very quality Cardinals Front 7 (
Football Outsiders ranked them the 7th Best Pass Rushing unit
) forced Matt Ryan in to throwing 5 interceptions against an very good secondary.
One thing's for certain – against a quarterback like Matt Ryan … with the arsenal he's got at his disposal … you absolutely cannot allow him time in the pocket back there on a consistent basis or he's going to burn you.
There's another way to get some fairly reliable fire insurance though …
Key #3: Rule the Roost …
Matt Ryan and the Falcons Offense can't beat you if they don't have the ball. Last Sunday, the Seahawks did an excellent job of playing keep away, as they won the time of possession battle quite handily …
Seahawks Time of Possession … 34:20
Redskins Time of Possession … 25:40
Of course the reason that the Seahawks were able to control the clock … was that they were able to ram Marshawn Lynch down their throats for most of the game. As we talked about last week, no team in the NFL had more rushing attempts during the regular season than the Seattle Seahawks (536 Rush Attempts). Can they be successful again this Sunday in Atlanta? Let's take a look at how the numbers compare …
| | | | |
| --- | --- | --- | --- |
| | | | |
| Seahawks Off. Category | NFL Rank | Falcons Def. Category | NFL Rank |
| 25.8 Points Scored/Game | 9th Most | 18.7 Points Allowed/Game | 5th Fewest |
| 161.2 Rushing Yards/Game Avg. | 3rd | 123.2 Rushing Yds/Game Allowed Avg. | 21st |
| 4.8 Rushing Yards/Att. Avg. | tied for 5th | 4.8 Rushing Yds/Att. Allowed | 4th Worst |
| 14 Runs of 20+ Yards | 7th Most | 16 Runs of 20+ Yards Allowed Avg. | 5th Most |
| 16 Rushing TD's | tied for 9th Most | 16 Rushing TD's Allowed | 8th Most |
| 311 First Downs | 16th | 298 First Downs Allowed | 9th Fewest |
| 7 Rushing Fumbles | 13th | 15 Forced Fumbles | 17th |
| Stuffed Behind LOS 15% of Time | Best in NFL | 51 Tackles for Loss | 13th |
[tdo=4]Seahawks Rushing Offense vs. Falcons Rush Defense …[/tdo]
The Falcons know as we do that the Seahawks plan coming in to this game will be to do exactly what they did to the Redskins – pound Marshawn Lynch, control the clock, and tire out the Falcons Defensive Front 7, and keep the ball out of the hands of Matt Ryan and the explosive Falcons Offense.
In short, the Seahawks need to be the ones who Rule the Roost … and the way you begin to do that is defending it with Bird Bird Marshawn Lynch.
Defensive Tackle Jonathan Babineaux (brother of former Seahawks SS Jordan "Big Play Babs" Babineaux) talked this week about his unit's responsibility against the run coming in to the playoffs …
"Every play starts with the (defensive) line," Babineaux said. "What we do up front dictates a lot of what happens on the back end. It's our job to fill in our gaps, secure our gaps and make sure that the ball doesn't run in our gaps. If it does, we have to make the tackle. That's the type of attitude that we have to have from here on out. We have to be stout in everything that we do."
Source:
Atlanta Journal Constitution (Falcons Blog) 1/6/13
Last time the Falcons and Seahawks met back on 10/2/2011 … the Falcons held Marshawn Lynch to just 24 yards on 8 Carries.
The time before that (12/19/10) they did allow Lynch to score a touchdown … but they again limited him to just 60 yards on 12 Carries.
As you can see by the numbers above, there is a high likelihood that won't be the case this time. Though they come in to this contest as one of the best scoring defenses in the league, the Falcons have also had a lot of problems stopping the run this season. If there is an Achilles Heel on this team – that's it, as they are statistically one of the worst rush defenses in the NFL.
The Seahawks Offensive Line (on the other hand) comes in to this game as one of the very best in terms of establishing and maintaining the run. Again,
according to Football Outsiders
, the Seattle Seahawks Offensive Line …
has been stuffed either at or behind the line of scrimmage 15% of the time this year (Best percentage in the league) …
ranks #2 in the league in terms of Second Level Yards (number of yards earned 5-10 yards beyond the line of scrimmage) …
are the 8th Best team on number of yards earned beyond 10 yards …
is successful 70% of the time in short yardage situations (3rd or 4th Down and 2 or less) – 2nd Best of any team in football.
The Falcons, meanwhile, were gashed this year by power running backs at many points this year. They allowed …
Broncos RB Willis McGahee to gain 113 yards on 22 carries (a 5.1 Yards/Carry Average) and to score 2 touchdowns.

Redskins RB Alfred Morris to gain 115 yards on 18 carries (a 6.4 Yards/Carry Average).

Saints RB's Chris Ivory and Mark Ingram to collectively gain 139 yards on 23 carries (6.04 Yards/Carry Average between them) and a score a touchdown.

Cardinals RB LaRod Stephens-Howling to rumble for 127 yards on 22 carries (a 5.8 Yards/Carry Average) and score a touchdown.

Buccaneers RB Doug Martin to roll for 142 yards on 28 carries (a 5.1 Yards/Carry Average) and get in the end zone for a touchdown.
If I'm a Falcons fan, I'm fairly concerned about that trend heading in to this game. As I shared last week, Marshawn Lynch has been a beast on many occasions this season … and he has done so against some of the very best rush defenses in the game …
| | | | | | | | | | |
| --- | --- | --- | --- | --- | --- | --- | --- | --- | --- |
| | | | | | | | | | |
| Week (Date) | Opp. | Result | Car | Yards | Yds/Att | Long | TD's | Opp. Rush Yds/G Allwd | Opp. Avg. Pts. Allwd/Game |
| 6 (10/14) | vs. Patriots | 24-23 (WIN) | 15 | 41 | 2.7 | 7 | 0 | 101.9 (9th) | 20.7 (9th) |
| 7 (10/18) | at 49ers | 6-13 (LOSS) | 19 | 103 | 5.4 | 15 | 0 | 94.2 (4th) | 17.1 (2nd) |
| 9 (11/4) | vs. Vikings | 30-20 (WIN) | 26 | 124 | 4.8 | 23 | 1 | 105.8 (11th) | 21.8 (14th) |
| 13 (12/2) | at Bears | 23-17 OT (WIN) | 19 | 87 | 4.6 | 20 | 1 | 101.7 (8th) | 17.3 (3rd) |
| 16 (12/23) | vs. 49ers | 42-13 (WIN) | 26 | 111 | 4.3 | 24 | 1 | 94.2 (4th) | 17.1 (2nd) |
[tdo=10]2012 Marshawn Lynch Rushing Performances (Against Top Defenses)[/tdo]
And as I mentioned last week, the only hiccup on that list was his Week 6 performance against the Patriots, as New England stacked the box and made a real point of keying in on Lynch and stopping him. As we also know though, that game had a very positive effective for the offense as a whole, as it marked the real beginning of the rise of Russell Wilson. With Lynch under wraps for most of that game, Wilson put the offense on his back, completing 16 of 27 passes for 293 yards and 3 TD's (including the dramatic game winner to Sidney Rice). Teams that load up to stop Lynch … now find themselves getting slashed by the very powerful talons of Russell Wilson.
Last week, the Redskins DID load up the box, crowding the line of scrimmage in order to bring heat on Russell Wilson and to take away the running threat of Marshawn Lynch. That worked to some degree, as Wilson was sacked 5 times … but the offense as a whole got clicking midway through the 1st Quarter and never looked back. Lynch rumbled through the Redskins defense, finishing the day with 132 Yards Rushing on 20 Carries (a 6.6 Yards/Rush Avg) and a touchdown.
That was against a Redskins defense that was (statistically speaking)
much better
against the run in many categories than this Falcons group that the Hawks will be facing on Sunday.
That said, the Falcons Defensive Front is superior in some ways.
Football Outsiders
had the Atlanta Falcons Front 7 ranked …
#11 in stuffing opposing runners at or behind the line of scrimmage (they do 20% of the time)
#15 in Second Level Yards (number of yards earned 5-10 yards beyond the line of scrimmage)
#21 in Power Success -- stopping opposing runners from converting on 3rd or 4th Down and 2 or less situations (they allow opposing runners to make 1st Downs 65% of the time in those situations).
Overall, Football Outsiders ranks the Falcons Defensive Front #10 overall, so there IS some talent up front. Whether Lynch has a rousing encore repeat performance this week or not though, he's going to have an impact on this game. Let's turn our attention now to our commander and see whether or not he can make this crew can take flight …
Key #4: Straighten Up and Fly Right …
Can the Seahawks stretch their wings and fly? Before we begin our discussion, let's take a look at the comparison numbers …
| | | | |
| --- | --- | --- | --- |
| | | | |
| Seahawks Off. Category | NFL Rank | Falcons Def. Category | NFL Rank |
| 25.8 Points Scored/Game | 9th Most | 18.7 Points Allowed/Game | 5th Fewest |
| 189.4 Pass Yds/Game | 27th | 242.4 Pass Yds/Game Allwd | 23rd |
| 45 Passes of 20 Yards+ | 21st | 53 Passes of 20 Yards+ Allowed | 23rd |
| 40.25% 3rd Down Conv Rate | 12th | Allw 40.5% of 3rd Down Conv | 25th |
| 33 Sacks Allowed | 12th Fewest | 29 Sacks | 5th Fewest |
| 27 Passing TD's | 7th Most | 14 Passing TD's Allwd | #1 Fewest |
| 10 Interceptions Thrown | 5th Fewest | 20 Interceptions | tied 5th Most |
| 8.0 Yards/ Pass Attempt | 3rd Highest | 7.4 Yards/Pass Attempt Allwd | tied for 20th |
| 100.0 Passer Rating for Russell Wilson | 4th Best | 77.1 QB Passer Rating Against | 5th Best |
[tdo=4]Seahawks Passing Offense vs. Falcons Pass Defense …[/tdo]
It's become almost cliché to keep going on and on … week after week … gushing about Russell Wilson and how great he's been this season. But, well – he HAS been nothing short of phenomenal.
Last week, he became just the 6th Rookie Quarterback in the history of the Super Bowl Era (since 1967) to win a playoff game.
Wilson's 12 wins are already historic in and of itself, as it's just the 3rd time that's been accomplished by a rookie QB since the inception of the Super Bowl. This week, he can join Joe Flacco and Mark Sanchez as the only rookies to ever advance to the Conference Championship Game.
No Rookie QB has ever reached, let alone ever won the Super Bowl. Can Russell Wilson become the first?
To accomplish that, Wilson and the Hawks have got to best a defense that finished 5th in the league in fewest points allowed per game (18.7) … yielded the fewest passing touchdowns of any defense in the NFL (14) … allowed the 5th lowest QB Rating against them (77.1) … and picked off the 5th most passes in the league (20 interceptions).
Obviously, quite a few things went right for that Falcons defense this year. Let's take a look at the matchups of who the Seahawks receivers will be facing this weekend …
Seahawks Receiving Corps vs. Falcons Secondary and Zone Coverage …
As has been the case of late, it seems like new and different heroes step to the forefront for the Seahawks receiving corps every game. Against the Redskins, if not for
TE Zach Miller (6'5" 255 pounds)
, the Hawks might have be home watching the Redskins against the Falcons this weekend. Miller had a whale of a game, making several clutch catches, including a key 3rd Down and 12 conversion that really was the catalyst in getting the entire Seahawk offense clicking for the rest of the game … and later a 22 yard hookup that was a central play in Seattle's 2nd Touchdown Drive. Inside slot receiver
Doug Baldwin (5'10" 189 pounds)
, continued his big play ways, making a 33 yard reception that set up Seattle's 2nd Field Goal … and
FB Michael Robinson (6'1" 240 pounds)
(as he has done a lot lately) scored the Seahawks first touchdown. And though
Sidney Rice (6'4" 202 pounds)
only had 1 catch (albeit a big one in impressive fashion for 27 yards) …
Golden Tate (5'10 202 pounds)
picked up the slack with 4 catches of his own to tie Miller as the leading receivers in that game. So that theme of diversification really continued on Sunday, as this Seahawks team continues to show more and more ways to thwart opposing defenses. Look for that same kind of spreading the wealth around to continue, as
TE Anthony McCoy (6'5" 259 pounds)
is another who could be due for a big game. Though it's great others have stepped up recently, I still remain concerned about Sidney Rice and his seeming lack of dominance of late. Rice has had only 2 catches over the past 3 games. During the regular season, Rice was targeted by Wilson (on average) 5.6 times per game. Over the course of the last 3 games, Rice has only been targeted 6 times … and was targeted only once in the Rams game. It all brings me back to that earlier knee issue and makes me wonder if it's not still really bothering him. Let's hope not because the Seahawks are going to need him to have a big game against a high powered Falcons team who has a very good and physical defensive backfield.
What exactly does that Falcons defensive backfield look like? Well, starting on the edges and moving inward,
LCB Asante Samuel (5'10" 185 Pounds)
(36 Tackles ... 19 Passed Defensed ... 5 INT) has been one of the best defenders that the Falcons have had this season. As a free agent signing in the offseason, he has helped bring a real physical presence to Falcons backfield and has been a real shot in the arm to them. Top corners aren't usually available free and clear in free agency generally like that, so that in and of itself should make people wonder why in the world the Eagles would just let him walk away for nothing essentially. Samuel is and has been one of the best ball hawks in the NFL – a guy who is very good at reading what opposing quarterbacks are trying to do and jumping routes. But Samuel also has a reputation for at times buying in to receivers juke moves and of getting burned by them. Could we see a bit of that in this game? We'll see – he'll probably be seeing a lot of Golden Tate – a guy who has certainly shown he can turn a lot of defensive backs around. On the other side,
RCB Dunta Robinson (5'10" 183 Pounds)
(65 Tackles … 1.5 Sacks … 6 TFL … 8 Passes Defensed … 1 INT) will be facing a lot of Sidney Rice in this game. Like Samuel, Robinson has a reputation as an "in your face" physical kind of defender with amazing toughness … and a lot of speed to burn (he runs 4.34 in the 40 yard dash). Robinson suffered a concussion during the last game of the season with the Buccaneers, but the cobwebs have since cleared and he was cleared to play in this game last week. Though he's one of the better cornerbacks in the league, he's far from a shutdown corner, as he's found himself turned around a time or two this season as well. Size may also play a factor here in particular with Rice, so we'll see how that all plays out. In the slot this week, Doug Baldwin will be seeing a lot of
CB Robert McClain (5'9" 195 Pounds)
(61 Tackles … 0 Sacks … 1 TFL … 10 Passes Defensed … 1 INT). As you can see by the numbers, McClain has been involved in most of the defensive snaps that the Falcons have taken this year. Though he's nowhere near as good as Samuel or Robinson, he's a very solid nickel corner who has a lot of experience in nickel coverage and has been known to make his share of plays. Continuing our back-peddle,
SS William Moore (6'0" 221 Pounds)
(69 Tackles … 1.0 Sack … 4 TFL … 8 Passes Defensed … 4 INT) is a hard hitting safety and one of the team's top tacklers. Moore missed the last 4 games of the season with a hamstring issue and returned to practice for the first time this past Saturday and coach Mike Smith has said he's 100% healthy and should be good to go. Still, with not having played for so long could we see some rust?
FS Thomas DeCoud (6'2" 192 Pounds)
(76 Tackles … 1.0 Sack … 3 TFL … 9 Passes Defensed … 6 INT) is a good free safety who has really thrived this season in Defensive Coordinator Mike Nolan's system. DeCoud has been an extremely disruptive force in center field and one who many who follow the Falcons felt deserved Pro Bowl consideration this year. DeCoud and Moore together form one of the best ball-hawking tandems in the league, so Russell Wilson will have to be cognizant of where he throws the ball.
This is a Falcons team that finished 5th in the league in Interceptions (20), so they know how to make quarterbacks miserable.
But this is also a group that allowed a lot of yardage and a surprisingly large number of big completions against them (their 53 receptions of 20 yards or more allowed was the 10th Most by an NFL team).
Still, this Atlanta Falcons team is a group of Angry Birds who have lost three Playoff Games in a row … and don't want to make it four. They're going to come at Seattle with everything they have. And that brings us to our last and final key flying in to this contest …
Key#5: Be the Predator … Not the Prey …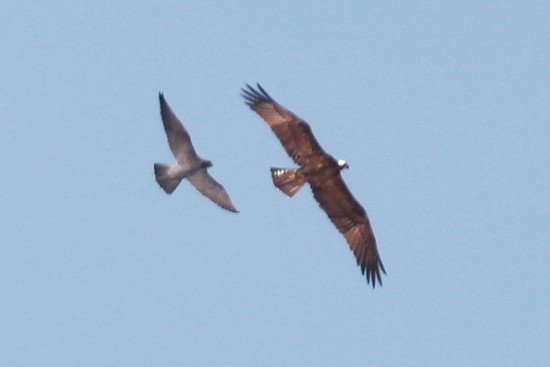 The Seahawks just might be able to swoop on in and snatch a victory … but you've got to keep in mind that this is a fast swarming defense that the Seahawks will be facing on Sunday. Defensive Coordinator Mike Nolan's 4-3 Defense utilizes a variety of fronts, looks, disguised coverages, and various other wrinkles that are very effective at confusing opposing offenses. Will the Falcons be successful in gashing Russell Wilson and the Hawks on Sunday?
The Falcons sure think so. From their point of view, this year they've beaten …
Peyton Manning … 27-21 (WIN) … as they forced Peyton to throw 3 interceptions.
Robert Griffin III … 24-17 (WIN) … they knocked him out of the game.
Tony Romo … 19-13 (WIN) … they sustained Romo's 325 yard and 71% comp. performance.
Eli Manning … 34-0 (WIN) … Eli had 2 INT's and completed 52% of his passes.
Drew Brees … 23-13 (WIN) … they forced Brees in to throwing 5 interceptions.
Matt Stafford … 31-18 (WIN) … Stafford had an INT and Detroit had 2 fumbles.
Those are 6 of the best quarterbacks in the league that the Falcons have knocked off this year, so what makes the Seahawks think Russell Wilson will be any different? Before we attempt to answer that, let's take a look at a few of the top hunters that Wilson and the Seahawks will have to contend with this week …
RDE John Abraham vs. LT Russell Okung or RT Breno Giacomini …
RDE John Abraham (6'4" 263 Pounds)
(35 Tackles … 10.0 Sacks … 5 TFL … 7 Passes Defensed) is bar none the biggest predator on the field that the Seahawks will face on Sunday – a real sack master and terrorizer of quarterbacks. As a 4 time Pro Bowler and 2 time First Team All-Pro, Abraham is someone to be truly respected and a guy that offensive lineman need to keep their hands on. At 34 years of age he's no longer as explosive as he once was, but he does have good speed and can rush from either the left or the right side. If he remains over on the right side, he'll be facing a fellow Pro Bowler himself in
Left Tackle Russell Okung (6'5" 310 pounds)
– the NFC's Starter in Hawaii and one of the best in the game. That would be one of the real marquee match-ups of this game. However, it's also possible
RT Breno Giacomini (6'7" 318 pounds)
sees him … which would be interesting in and of itself to see how one of the Seahawks' top Dirty Birds deals with him. Abraham might not have all his feathers under him though, as he suffered a left ankle injury in the Falcons last game of the season in their loss to the Bucs. He sustained that injury in the 4th Quarter when fellow teammate Peria Jerry landed on him, so he may not be 100% for this game. Abraham has been listed as a Limited Participant in practice both Wednesday and Thursday … but like Marshawn Lynch's situation with the Seahawks, that may be purely precautionary. Watch for #55 on Sunday – the Hawks most certainly will be.
LDT Jonathan Babineaux vs. C Max Unger and RG J.R. Sweezy……
This Sunday, Unger will be going up one of the better tackles in the game --
LDT Jonathan Babineaux (6'2" 300 Pounds)
(31 Tackles … 3.5 Sacks … 8 TFL … 5 Passes Defensed … 1 INT). Like his brother former Seahawks SS Jordan "Big Play Babs", Babineaux is a guy who is known for making plays. He is both an excellent run defender and pass rusher – one with a real motor that doesn't quit. Back in 2009, he led all NFL interior lineman with 6 sacks, so he is quite capable of penetrating in to the backfield and leveling either Russell Wilson or Marshawn Lynch. This season, Babineaux has been the Falcons top run stuffer, as his 8 Tackles for Loss leads the team.
Center Max Unger (6'5" 305 Pounds)
and
Right Guard J.R. Sweezy (6'5" 298 pounds)
get the joy of trying to block him this week. The Seahawks Offensive Line under a relentless onslaught of pressure allowed Russell Wilson to be sacked 5 times. They're going to have to do a much better job of taking it to defenders like Babineaux this week rather than the other way around.
WLB Sean Weatherspoon (6'2" 244 Pounds)
(95 Tackles … 3.0 Sacks … 4 TFL … 4 Passed Defensed … 1 INT) – is one of the better all around linebackers you'll find in the game. Weatherspoon is one who is good rushing the passer when needed, can defend against the run, and also is very solid when the Falcons drop him back in to zone coverage. He's a very sure tackler, as the former Missouri Tiger finished 2nd in the team in tackles (he led Missouri in tackles each of his 3 years as a starter). Some out there felt he was one of the real Pro Bowl snubs and that he really deserved consideration. Looking at his overall body of work, it's hard to disagree.
SLB Stephen Nicholas (6'3" 236 Pounds)
(97 Tackles … 2.0 Sacks … 3 TFL … 4 Passes Defensed … 1 INT) – is another who many out there thought deserved Pro Bowl consideration. Nicholas is a hard-hitting nasty attitude linebacker who has good quickness (runs a 4.64) and skills as a linebacker. Prior to this season, the team had always contended that Nicholas had never made full use of his talents. This year, he's responded by putting it all together and having his best year, leading the team in tackles and showing a propensity for making big plays.
So outside of the defensive backs (whom we've already taken a look at) the Falcons obviously DO have some guys who can make life tough on opposing quarterbacks.
But Russell Wilson is a different sort of bird altogether. In fact, he just might be the exact kind of quarterback who could give this Atlanta defense real problems on Sunday. As I mentioned before, the Falcons have had a fairly difficult time defending against the run this year. So, how have they done against those quarterbacks who are dual threats – whose legs are every bit as dangerous as their arms? I'm glad you asked.
On thing that can't be overlooked is the fact that the Falcons had a difficult time with running quarterbacks this season. Although the Falcons Defense did knock Robert Griffin III out of the game with a concussion when they played them back in October (a Washington team that was really struggling at that time) … Panthers Quarterback Cam Newton gave this Atlanta defense absolute fits this year …
| | | | | | | |
| --- | --- | --- | --- | --- | --- | --- |
| | | | | | | |
| Week (Date) | Pass Comp | Pass Att | Comp% | Pass Yards | Pass TD's | INT's |
| 4 (9/30) | 15 | 24 | 62.5% | 215 | 2 | 0 |
| 14 (12/9) | 23 | 35 | 65.7% | 287 | 2 | 0 |
[tdo=7]Cam Newton's 2012 PASSING Performances Against the Falcons[/tdo]
| | | | | |
| --- | --- | --- | --- | --- |
| | | | | |
| Week (Date) | Rushing Carries | Rushing Yards | Yards/Rush Avg. | Rush TD's |
| 4 (9/30) | 9 | 86 | 9.5 | 1 |
| 14 (12/9) | 9 | 116 | 12.8 | 1 |
[tdo=5]Cam Newton's 2012 RUSHING Performances Against the Falcons[/tdo]
As you can see, Newton did extremely well against the NFC's #1 Seed this year. He lost the 1st Meeting by only 2 points (30-28) … but he and the Panthers WON that 2nd Meeting 30-20.
Might we see Russell Wilson have similar success? Perhaps. You see, Cam Newton and the Panthers run the Read Option … just like Wilson and the Seahawks do.
ESPN analyst and former NFL QB Ron Jaworski was on with 710 ESPN's Brock and Salk on Thursday, talking about just how difficult Russell Wilson and the Seahawks Offense has become for opposing defenses to prepare for …
Jaworski: "… but they've [the Seahawks] now evolved in to a wicked play action passing team. You know, they run the ball SO effectively that the play action opportunities are there. And normally off play action, you know you're going maximum protection, you're allowing your receivers to work deeper down the field, and you're going to hold on to the ball a little bit longer. And defenses are now MUCH MORE aware of the escapability of Russell Wilson. I'll give you a real good example in a minute, so you know you get much more of a mush rush form. In other words, he's going to have some time because they're not just cutting it loose. They're very disciplined in keeping their lanes and that way you're going to buy a couple of tenths of a second. In the NFL, a couple of tenths of a second is a long, long time. Now I'll just mention the impact that Russell has on a defense. Now, you may remember against the Washington Redskins, you know you had that nice run right up the middle. Well, he read that the Redskins were in man coverage – the middle of the field parted like the Red Sea – and he burst through there for a big gain. Well, then the Redskins adapted to that run. The next time they ran man coverage what they did was they spy on Russell. Well, he was alert enough and read the coverage quickly enough that realize that #97 was spying on him – and all of a sudden (to me the biggest play of the game) he hit Zach Miller for a big play on 3rd down. But here, he really dictated to the defense – hey, you're going to play man, you're going to spy me – and all of a sudden I've got a play to Zach Miller that is the turning point of the game. So, it just goes to show me what his ability does to the defense. He forced the Redskins defense to spy on him. He read it and then made a big play with a pass."
Source (Click on Link to Listen to Interview):
Ron Jaworski on with 710 ESPN's Brock and Salk – 1/10/13
Russell Wilson most certainly HAS proven to be a nightmare for opposing defenses to scheme against. If you pressure him, he beats you with his arm or his legs … but if you don't and give him time back there, he's shown a real propensity for making a big play downfield. The Falcons Offense comes in to this game only having had 29 Sacks on the regular season (the 5th Fewest of any NFL Team), so really outside of John Abraham, this team isn't very good at generating pressure on opposing quarterbacks without blitzing. They've also been pretty mediocre when it comes to their ability to stop the run – hence why Wilson may be able to do exactly what Cam Newton did to this group. Will this Falcons team take a page out of the Redskins playbook and bring the heat … or will they rely upon the schemes of Mike Nolan to try and outfox Russell Wilson. Whether it's been athletically or via his brain, Wilson has shown that he can beat defenses in so many ways. It'll be very interesting to see exactly what the Atlanta Defense has in store.
Bold Prediction …
Last week, I told you all how I wasn't completely sold on the Redskins team the Seahawks were facing. At the risk of jinxing things, I'm going to drink from that well yet again and say that there's a piece of me that's not buying what the Falcons are selling. How in the world can I say that about a 13-3 Falcons team? I'll answer that by looking once again at the Falcons Strength of Schedule, taking a look not only at how the Falcons fared … but by also examining the competition they faced to get where they are.
The table below shows the schedule along with each opponent's:
1) Average Points Allowed by their Defense (the only statistic that former Seahawks LB Dave Wyman says really matters)
2)
Defensive Ranking according to Football Outsiders
3)
ESPN's Power Ranking (as of Week 18)
Let's take a look, shall we …
| | | | | | |
| --- | --- | --- | --- | --- | --- |
| | | | | | |
| Week | Opponent | Result | Opp. Def. Pts Allwd/Game | Opp Def. Football Outsiders | ESPN Opponent Power Ranking |
| 1 | at Chiefs | 40-24 (WIN) | 26.6 (25th) | 32nd | #32 Team |
| 2 | vs. Broncos | 27-21 (WIN) | 18.1 (4th) | 2nd | #1 Team |
| 3 | at Chargers | 27-3 (WIN) | 21.9 (16th) | 22nd | #22 Team |
| 4 | vs. Panthers | 30-28 (WIN) | 22.7 (18th) | 13th | #18 Team |
| 5 | at Redskins | 24-17 (WIN) | 24.2 (22nd) | 9th | #8 Team |
| 6 | vs. Raiders | 23-20 (WIN) | 27.7 (28th) | 29th | #30 Team |
| 7 | BYE | NA | NA | NA | NA |
| 8 | at Eagles | 30-17 (WIN) | 27.8 (29th) | 28th | #29 Team |
| 9 | vs. Cowboys | 19-13 (WIN) | 25.0 (24th) | 17th | #15 Team |
| 10 | at Saints | 27-31 (LOSS) | 28.4 (31st) | 19th | #19 Team |
| 11 | vs. Cardinals | 23-19 (WIN) | 22.3 (17th) | 26th | #27 Team |
| 12 | at Buccaneers | 24-23 (WIN) | 24.6 (23rd) | 20th | #21 Team |
| 13 | vs. Saints | 23-13 (WIN) | 28.4 (31st) | 19th | #19 Team |
| 14 | at Panthers | 20-30 (LOSS) | 22.7 (28th) | 13th | #18 Team |
| 15 | vs. Giants | 34-0 (WIN) | 21.5 (12th) | 7th | #14 Team |
| 16 | at Lions | 31-18 (WIN) | 27.3 (27th) | 16th | #28 Team |
| 17 | vs. Buccaneers | 17-22 (LOSS) | 24.6 (23rd) | 20th | #21 Team |
[tdo=6]2012 Falcons Strength of Schedule[/tdo]
According to Football Outsiders, the Falcons had the #27 Strength of Schedule (in other words, the 5th easiest schedule) this year …

How difficult was Seattle's schedule you ask? According to Football Outsiders, the Seahawks had the 4th TOUGHEST schedule in all of football this year.
Yes, Matt Ryan's has an all time record of 33-6 in the Georgia Dome (including the postseason) … and the Seahawks are 5-7 all time in games that start at 10am during the Pete Carroll Era.
At the same time though, this is a Falcons that didn't exactly come in to the playoffs on a roll, having lost 2 out of their last 4 games. The Seahawks on the other hand, have won 6 in a row.
The Seahawks have not given up more than 17 Points in a game since Week 12 … and never allowed more than 21 number points over the last 8 games of the regular season. They have also shown that they can play with the big boys, holding the league's #1 Scoring Offense to just 23 points back in Week 6 (12 points under New England's season average). Atlanta's offensive attack is good … but they're not the Patriots. The Atlanta Falcons are a finesse team. I'm not saying that this is necessarily what the Seahawks are going to do this weekend … but I remember well what they did to the last finesse offense they went up against – the Dallas Cowboys. That was a team who had the exact same reputation as this Falcons team – soft. I don't know if they have faced the kind of physical, fast defense and unpredictable kitchen sink offense that Seattle has. I honestly believe that the Seahawks Defense has a much easier task ahead of them in trying to stop Atlanta's Offense … than Atlanta's Defense does in their quest of trying to stop Seattle's Offense.
On Tuesday, there were still 9,872 tickets to this game still available. That fact says a lot to me about the kind of environment the Seahawks will face this weekend. According to some ex-players who have played there, it sure sounds the Seahawks will be greeted more by Southern Hospitality … than by cannons a blazing. Though several experts out there are on the Falcons bandwagon in this one … it wouldn't surprise me whatsoever if the Hawks end up leaving the Georgia Dome in much the same condition that General Sherman left Atlanta.
The Seahawks shock the nation and unlock Mike Golic's Stone Cold Lead Pipe …
Let's call it:
Seahawks 24
Falcons 21