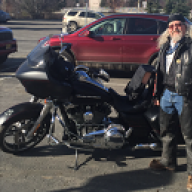 Joined

Mar 3, 2007
Messages

22,449
Reaction score

838
Location
The guy knows nothing about Seattle, and he counts on the fact that fans of other teams have the same level, or lack of knowledge.
He's like an Auctioneer, talks really fast and uses that to fool people in to thinking he knows more than he does. A story about "The Worst Offseason in NFL History," no matter who the team is, is going to get clicks. So let's go after a "small market team," where the backlash is likely to be negligible.
Barnwell ignores the facts, especially as it pertains to the RW trade. Seattle had limited options as RW had a No Trade Clause. Plus, we got two each 1st round picks, two each 2nd round picks. Two of those are really high picks, and I predict next year Denver will provide us with another great pair of picks.
Ad to that, a 1st Round talent in Noah Fant, someone JS tried to draft, and Shelby Harris, a damn good kick blocking, QB sacking, run stopping DT. And while most people would downplay Drew Lock, most of the draft pundits I heard said that Drew Lock would have been the #1 QB selected had he come out this year.
Some people will argue against the players we got, and that's fair, but to say it was "the worst off season in NFL history" is more than a stretch, it's a fantasy, written with half-truths, omissions, and a complete lack of respect for journalistic integrity. Of course, with the advent of the internet, j
ournalistic integrity
is a rare attribute these days.
And this isn't the first time that Barnwell has used the Seahawks as a "Whipping Boy," and I don't even get mad about it anymore, just irritated with the need to refute his statements.
------------------------------------------------------------------------------------------------------------------------------------------------------------------------
'
They could've kept Wilson and fired Carroll' - ESPN ranks Seahawks offseason as NFL's worst
(Idiotic statement. Russell did not want to be here.And unless you have Aaron Rodgers or Tom Brady, you DO NOT fire the winningest coach in team history.)

As The Athletic's Ben Baldwin pointed out, the Seahawks should know how easy it is to find running backs with late-round picks, having traded one for Marshawn Lynch while using the 249th selection in 2017 to draft Carson.
Really? An elite Running Back is THAT easy to find? And why does he use Carson as a bad situation, then switch to Carson as a good situation? Story. Blown. In the above statement, he forgot to mention that Buffalo had just drafted a high 1st round RB and would not play Marshawn. And, that Carson has had multiple injuries, and may never play again. Carson Good! Carson Bad! Which one is it? Remember a couple of years ago when we made the playoffs but had no running backs (Lynch was a shadow of his self)...and lost?
There's no doubt that this offseason has been unlike any other for the Seattle Seahawks. Russell Wilson was traded to the Denver Broncos, Bobby Wagner was released, and many assistant coaches were...
www.fieldgulls.com
The Seattle Seahawks had the worst offseason in the NFL, according to Bill Barnwell at ESPN.
seahawkswire.usatoday.com