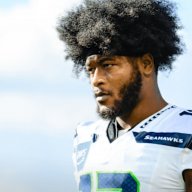 Joined

Sep 4, 2010
Messages

1,491
Reaction score

656
Location
This might be a bad idea but I thought I'd put it out there anyway and if the mods want to take it down, that's fine.

And honestly don't recall if there was ever a farewell to Schotty thread. If so, sorry for the duplicity.

Just thought it would be a thoughtful and compassionate thing to do give a little thanks to Schotty for all that he gave to the franchise and just the good person he seemed to be. And to wish him well with the Jags.

Also wanted to reserve a spot for condolences for those that want to offer their thoughts on the passing of Brian's dad, coach Marty Schottenheimer. I know Marty had no affiliation with seattle, but I for one, being a child of the 70s and rabid fan throughout my life, always had immense respect for Marty Schottenheimer and his ability to build winners wherever he went. Like his son, he was also incredibly well respected not just for his abilities as a coach, but also for the quality of the man that he was. It was a great loss to the NFL when he passed a few days ago and no doubt hard on the family. My heart goes out to them, particularly given the extended period of pain they no doubt endured having to watch Marty slowly succumb to Altzheimers over the last few years.

I dont have any illusions that coaches and players give 2 cents about the ramblings of fans on the various team forums that exist on the web, but that matters little when it comes to showing compassion for others. But if Schotty ever did find his way to .net, I'm sure it would be an uplifting thing for him to see.

Thanks for all you did for our team, Brian. And so very sorry for your loss. Your dad will forever be part of NFL lore.