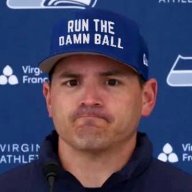 Administrator
Administrator
Moderator
Joined

Feb 23, 2007
Messages

17,571
Reaction score

3,942
Location
Let me see if I have this straight.
My good friend who is a diehard Bucs fan said, and I quote:
"Geno Smith is making Tom Brady look like a rookie having his worst day."
Pretty much. Aaron Rodgers looks old. Outside of Mahomes and Allen I am hard pressed to think of a better QB in the NFL right now than Geno Smith.
Did I really just type those words?
DK goes down. Lockett is limping along on a bum hamstring. No worries! Goodwin ends up looking like a starter, scoring two TDs and one of them certainly making SportsCenter.
And Mr. Walker III? He's a poor man's Barry Sanders and that is not a back-handed compliment. At 22-years of age, he is just beginning and boy I cannot wait to see his career unfold for us these coming years. He has IT.
I don't care if you are Team Love Pete or Team Hate Pete. If you saw that sideline moment late in the game when Geno was losing his shit, turned and walked onto the field only to have Pete shout "Geno!" Forcing Geno to turn around to find his coach move his hand from the top to the bottom of his belly as if to say "Center Thyself", you may have just witnessed a true Jedi Mind Trick.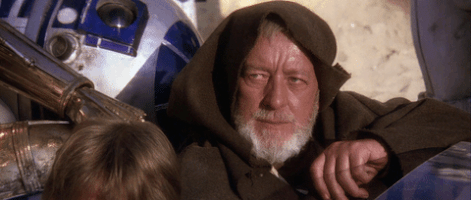 The defense has done a complete 180 these past two weeks. Will someone with an actual X's and O's IQ please help me (us) understand what in the hell has changed to create such an apparent epiphany?? They don't even look like the same athletes I have watched this past month or more. I did hear from some players tonight saying it really boils down to familiarity. Many of these players were playing together for the first time and they said it took 7 games to finally start becoming familiar enough with each other to trust each other and know what each other is wanting to do on each play. I have to think there's more to it than that, but whatever it is, it's seemingly working quite well.
4-3. All alone for the moment in first place in the NFC West. Dammit, I really should have put some money down on that stupid 5.5 win line. Oh well.
Ryan is a bona fide boss. We legit have a ton of great players on defense and they are starting to show that. Our offense is flat out fun to watch.
I never thought I would live to see the day I say the following words:
I'm glad Russell Wilson is gone.