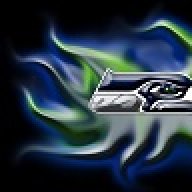 Joined

Dec 19, 2018
Messages

6,651
Reaction score

146
chris98251":stosq0bh said:

John63":stosq0bh said:

chris98251":stosq0bh said:

John63":stosq0bh said:

Okay I will try this again. You don't know for a fact anything if Geno would have started. Just like u di t know why they did not do more under center you are putting a spin to suite your narrative. You also do t know what Wilson told PC. In the end what Eilson tells PC is irrelevant it is PCs decision and he chose to play Wson period. The rest of your post is the typical hater bs. Get a new narrative try the truth next time instead of guess work.

Except it is the truth, it was commented on post game, it was commented on by a NFL QB that has played the game.

So take your know slobbering somewhere else and accept the fact that Wilson pressured Pete to play and Pete caved with only being able to run Shot Gun formations. Jesus your a piece of work. Siouxhawk wasn't this bad.

That's not proof. That's a commentator saying what he thinks. That's not proof. As to the rest of your post if resorting to kindergarten snipes make u feel good good for you. Again no proof. When u get Wilson, Waldron or PC saying it, you have proof till then conjecture. That NFL qb does not know what the game plan was or what was said between PC, Waldron and Wilson. They are guessing like you.

You do know those announcers sit in pre game meetings with teams and get information, you do know that a guy like Romo who has played can tell you what he is seeing and it is pretty accurate, you do know that having played the game most QB's have had finger injuries from taking snaps and hitting helmets at one time or another.

No under Center screams protecting Wilson without any other input, you have to be a blind man or delusional not to understand that.

Then again what does any of us know, one of your buddies was on the sidelines listening to all the conversations going on and feeding them live to you, so we are all wrong.
So still no proof I see.