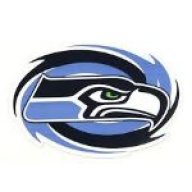 Joined

Dec 11, 2016
Messages

1,092
Reaction score

261
chris98251":17lg5tg2 said:

John63":17lg5tg2 said:

Okay reality time.

Wilson played bad. Yes some was rust, some was game plan, some was oline, some were drops, and some was Russ.

As to weather he should or should not play that is on the HC period. Do I think stating geno would have changed things, no we still loose.

As to the whole selfish not under center etc. This is were it get stupid. No one know but let's just say it was him being selfish. Here is an idea.if we sent know for a fact don't give life to it.


As to his presser he is also said it was on him. So that is a fact were he said it's all on him.

Reality is the whole offense would have been available with Geno, Geno was improving every week, this is on Russell and Pete, Russell is able to audible out of everything now and he chose deep ball after deep ball at important junctures, many on short conversations for a new set of downs.

When you are limiting the time of possession and forcing the defense to play more then half the game you are playing against the odds unless you are scoring every time the offense touches the ball so the defense can play down hill.

Wilson should have stepped up and said he needed at least another week to get right, not need a finger bandaged, be able to run the whole offense.

But he didn't, so yes this was on Russell and Pete for not having the balls to tell him your not ready like he has with every other player.
If Pete doesn't play Russ and they go on to lose, it's a firestorm for the next week minimum. Russell's people fire up the ol' spin machine and have Pete crucified by their media sycophants endlessly. He had to let Russ play if the doc clears him. His hands are tied at that point. You can pull him if it's clear he can't even execute after a couple games, but you can't start Geno over him today.