Seahawks GM had recently mention about trading down from having a top-5 pick. So, in this mock I have us trading with the Panthers. We give them the 1st round pick #5 and we get Panthers 1st round pick #9 and their 2nd round pick #39.
1st round #9 (from Panthers) - (DE/DT) Keion White 6'4" 286 lbs. Georgia Tech:
White is a hot name right now and for good reason. I think he is an ideal 3-4 DE. He is stronger than his listed weight and consistently flashes athleticism as a pass rusher. He has a great motor, he has delt with adversity and come through as a warrior. If we don't choose QB in the top-10, then White is the player I want the most.
1st round #20 - (ILB/rush OLB) Drew Sanders 6'5" 233 lbs. Arkansas:
Sanders is a long uber athletic prospect that has only one year of experience as an ILB. His stats from this past year...103 total tackles, 13.5 tackles for loss, 9.5 sacks, 3 forced fumbles, 1 interception, and 6 pass deflections. If he is there at #20 then run to the podium and select him.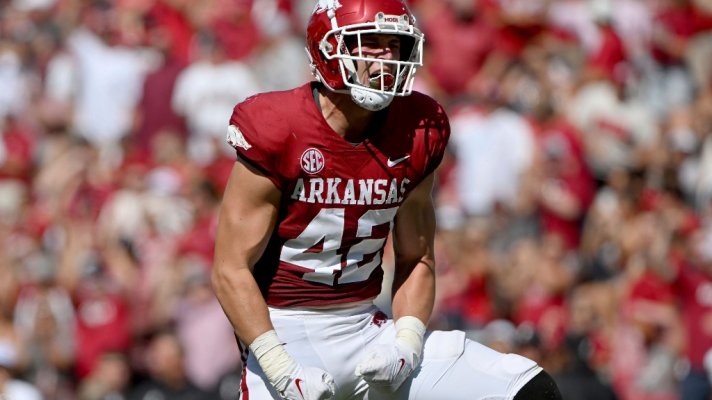 2nd round #37 (FS) Christopher Smith 5'11 190 lbs. Georgia:
Smith for me is the best FS in this draft. He has speed and hits hard for a FS. Drafting Smith would also give us the opportunity to cut Q.Diggs and free up cap space. His speed would also allow our CB's to play press man.
2nd round #39 (from Panthers) - (TE) Dalton Kincaid 6'4" 240 lbs. Utah:
TE is not a need, but he is best player available, which our GM said he kind of stuck to in last year's draft. TE depth in the 2nd round looks amazing so this is where I have us going. Kincaid is a hedge and upgrade to Noah Fant. Kincaid has good initial quickness and speed for a TE.
2nd round #51 - (DE/DT) Karl Brooks 6'4" 300 lbs. Bowling Green:
Brooks is an athletic big man. This past year he had 10 sacks and 18 tackles for loss.
3rd round #83 - (CB) Julius Brents 6'4" 202lbs. Kansas St:
Brents is big, long, good in run support, and a Seahawk. For me he is a top-3 CB for the Seahawks. IMO with this draft our secondary would be elite in one years' time.
4th round #122 - (OT/OG) McClendon Curtis 6'6" 328 lbs. Chattanooga:
Curtis is a 1st team All-American that played at LT and RG this past year. His most experience is at RG, which would be his best opportunity to start with the Seahawks. Curtis is built like a Greek God.
5th round #153 - (RB) Chris Rodriguez 5'11" 224 lbs. Kentucky:
Rod for me is not a great athlete and not a starting RB on a playoff team. But he is a great change of pace or tone setter as a backup RB.
5th round #156 - (OG) Chandler Zavala 6'5" 325 lbs. NC State:
Zavala has his most experience at LG and would push to start year one. He could be a late round steal.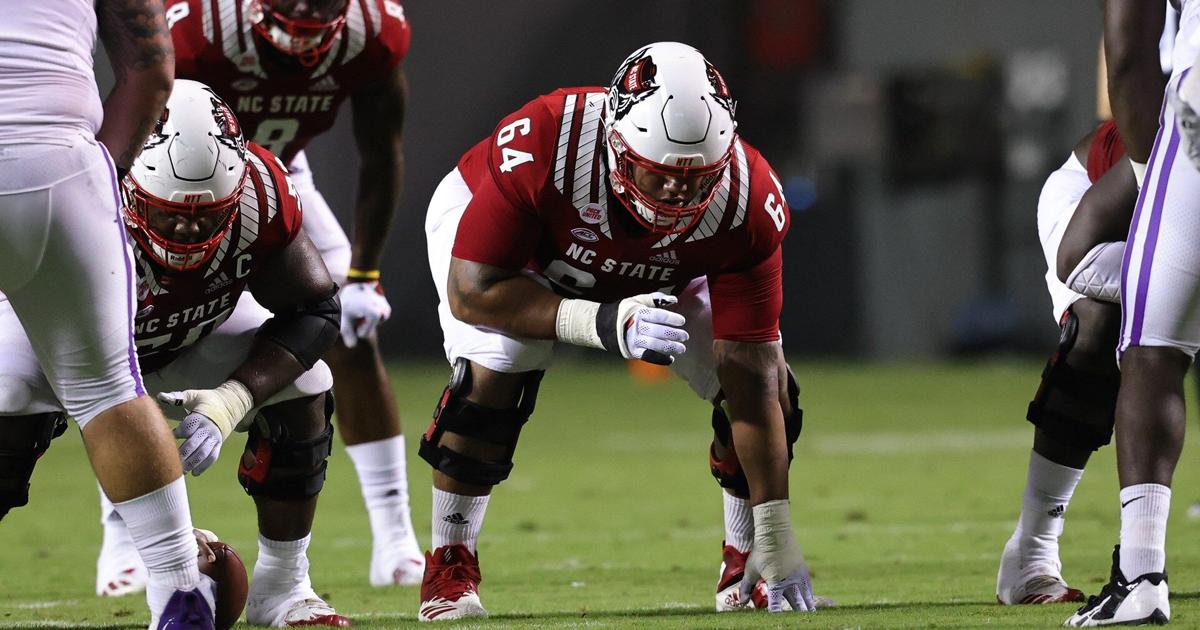 Chandler Zavala begins his day at 8:30 a.m. with a two-hour training session at the Velocity Football Academy facility in Holly Springs, Ga. Then he does classroom time, followed by
www.insidenova.com
6th round #197 - (WR) Keytaon Thompson 6'4" 215 lbs. U of Virginia:
Thompson is a former QB and a bit of a project. He can be a big slot WR. Thompson has upside that our GM likes in late round WRs.
While used in various ways in 2021, Virginia's Keytaon Thompson was used almost exclusively as a wide receiver in 2022. He was so productive playing receive...
youtu.be