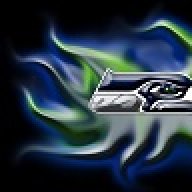 Joined

Dec 19, 2018
Messages

6,651
Reaction score

146
The pre-Wilson Carroll years as some sort of indictment is disingenuous. Clear rebuild years before a roster could develop and reach its full potential was clearly a rebuild.

Nevertheless, that 7-9 team gave us one of the best moments in NFL history.
LOl OKay lets see
PC NY jets took a 8-8 team and made them 6-10
PC NE Took a 11-5 team to 10-6, then 9-7 then 8-8
Sorry, but he took over teams, and then they started losing.
now, he gets credit for taking a 5-11 team to 7-9. But then 7-9 despite having g atop defense and run game. Then with the drafting of Wilson, they shot up to 11-5 and up until this past season when Wilson got hurt and missed games and never had a losing season.
So sorry to say factually the question still remains was it PC or Wilson. I find it interesting every season with PC as an HC where Wilson did not play all 16-17 games they had losing seasons. Given how terrible and how much Wilson was supposedly holding the team back and how great PC is you would think he could manage at least 8-8.
All that aside we will know well in the next 6 months. If the Hawks still can't win well there you go on the PC, If Denver does not have a winning record well there you go on Wilson.
In the end, though I doubt it will change anything. Those that blame Wilson will continue to, and those that blame PC will continue to.