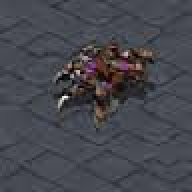 Joined

Dec 3, 2013
Messages

403
Reaction score

43
Introduction:
I think one of the toughest parts about doing as many mock draft simulation games as I do, is that it's really easy to fall in love with a scenario. The one that has been really sticking with me lately has been getting one of the premiere tackles after a trade down and getting one of the premiere interior guys on day 2. But the draft doesn't really work that way and there is no better example of that then what happened to Seattle last year.
Every year I usually have ESPN on the TV, FootballGuys Draft Hangout on one laptop, the Seahawks War Room on another, and I'm usually checking between Twitter and .Net on my phone. And if my (albeit shoddy) memory serves, the Seahawks War Room absolutely freaked out when Clelin Ferrell went #4 to the Raiders. I mean, Ferrell was way more in the Seahawks range in most Mocks (You can see a few links at the bottom of this post if you need a refresher).
To this day, I think Ferrell was Seattle's first target. He fit a team need, tested well and was a leader at Clemson. Sounds like a Seahawk guy to me. But the reason I bring this up is that the draft will always be surprising and things can fall in a number of different ways. Rob actually has a really good article on this over at SDB.
So in that vein, this is a draft that wouldn't be my first choice, but it's one that was fun to try and work through. So with that, let's get into the mock.
Assumption 1:
Free Agency goes bad for Seattle. Yannick Ngakoue gets Khalil Mack+ money which massively inflates the EDGE/DE market and Clowney ends up signing with the Colts for $24mil a year. Seattle manages to resign Reed, QJeff and pull Emmanuel Ogbah but the better targets end up sticking with their teams or sign elsewhere. On the (sort of) plus side, this allows Seattle to retain Ifedi and Iupati.
But the big move is Seattle manages to sign Amari Cooper in Free Agency. This gives Wilson a big name target that will pull coverage away from Lockett and DK. This may seem like a ridiculous scenario, but Dallas has Dak to deal with first, as well as Robert Quinn and Byron Jones, so there's a scenario where Cooper could be the odd man out. As an aside, I see a lot of Cowboys games and am not the biggest fan of Cooper--but I can see how Pete/John/Russell would love this move.
Assumption 2:
The big names are off the board by the time Seattle picks. No Derrick Brown, Javon Kinlaw, Isaiah Simmons, Grant Delpit, K'Lavon Chaisson etc.
Assumption 3:
Seattle opts to trade down rather than up. They trade back with the Chargers for a 2nd and 3rd. Anthony Lynn is probably facing the hot seat this year and wants to get his weapon of choice after drafting their rookie QB. Seattle trades back again with the Browns for a 2nd and 3rd who trade up to get another offensive lineman. That leaves Seattle with: #41, #59, #64, #74, #100, #101, #130, #143, #162, #213 (2,2,2,3,3,3,4,4,5,6)
Alright, on to the picks:
2nd Round - Pick 9: Joshua Uche, LB, Michigan
I like Josh Uche… I don't love Josh Uche. I view Uche as a more instinctive Ben Banogu and a Star-caliber SAM Linebacker. He's fast, he's strong, and he moves well in space. Initially I thought Uche would be able to bulk up to Bruce Irvin's playing weight, but at 6'1" I'm not sure there's much room to gain. Reports from the Senior Bowl say that he looks good in coverage which is a good sign and there are cut ups where he looks like an upgrade over Mychal Kendricks. If Uche can set an edge as well as Kendricks and offer an upgrade in coverage, I think this pick instantly improves the defense even he isn't a full time EDGE player.
Drafting Uche also lets Seattle move Barton to WILL. I think Barton shined most in coverage this season and showed most of his struggles playing down on the line, so converting Barton to WILL accentuates what I think is his best skillset.
Uche also had one of the funnier moments in the Senior Bowl… where he blew passed the RT, had a clear sack but ended up just tapping Justin Herbert as if it were practice.
[youtube]vTCNK1ocNKw[/youtube]
2nd Round - Pick 27: Ashtyn Davis, S, California
I could start this summary the exact same way I started the Uche summary… I like Davis but I don't love Davis. I really wanted to see him at the Senior Bowl but an injury kept him from participating. Given the lack of strength in this Safety class, a strong Senior Bowl could've propelled him up draft boards.
Going into the Combine, there are few players with more to gain than Davis. If he runs well, I'm not sure he lasts this long, and if he runs poorly, he probably falls out of Round 2.
Davis is a quick Free Safety with range that
looks
like he can play single-high. If there is a player that has a shot to fit that ET role in this draft, it's probably Davis. And if he tests well, I can see Seattle taking a shot on him. He's a decent tackler and his speed seems to show up on tape. If anything, I think he backs up Diggs his rookie year ala Blair with a plan to start in year 2.
I have some concerns with his physicality and frame and there is a distinct lack of flash plays that lead me to think he won't be anything more than a Starter Caliber player. That's not a bad thing, but for a defense that badly needs Star Power, it's something of a lack-luster pick.
[youtube]OnSD_6PHpWQ[/youtube]
2nd Round - Pick 32: Darrell Taylor, DE, Tennessee
6'4", 260, with 33" Arms and an 80" Wing Span. Darrell Taylor looks like an NFL caliber Defensive End. He also isn't coming into the draft with much hype.
I remember watching a game or two of Tennessee and not being that impressed with Taylor, but according to Tony Pauline, he played through injury during his 2019 season, which made me go back and look at some 2018 cut ups.
Taylor looked fast, he looked strong and he looked like a guy that has potential at the next level. I think somewhere around the 3 minute mark in the cut up below Taylor just explodes off the line and blows by the RT. If Pauline is right about him playing through injury (which I have no reason to think he isn't) I make this pick and don't really look back.
Again, Taylor is a projection, which is something of a trend for these picks. He's coming off a down year and he's coming off injury and he didn't get a chance to play at the Senior Bowl.
But I think the talent is there and I think the starting opportunity is there, so I think this is a decent pick.
[youtube]1i9fRXjciLI[/youtube]
3rd Round - Pick 10: Van Jefferson, WR, Florida
Just because Seattle is (desperately) fixing the defense, that doesn't mean they only pick defense. Van Jefferson fits a need the Hawks still have even with Cooper.
I'm going to credit Attyla here for throwing out the idea that Seattle needs a chains mover on offense. In my interpretation that's a Jarvis Landry, Doug Baldwin, Hines Ward, or Bobby Engram (You can tell me if I'm wrong Attyla).
Van Jefferson may not be the fastest or biggest guy, but the guy is a filthy route runner who actually does well boxing out DBs and making contested catches. There's some Doug to his game but the Combine will be really telling. My hope is that he tests very well in the agility drills. If he does, I love this pick. If he doesn't… I am less enthused.
[youtube]zISypVVXVU4[/youtube]
3rd Round - Pick 36 Raequan Williams, DL, Michigan State
I apologize to everyone who has Michigan State DL PTSD, but Williams is really interesting player. 6'4", 300 with a quick first step and decent enough anchor. I'm not sure that he'll be the type of guy that can hold a double team at the next level, but he is a guy who can shoot a gap and blow up a run.
He's hit or miss shedding blocks and he can be washed out of plays at times so I'm not sure he'll ever be a world beater--but can he bring you what Jaye Howard brought for a period of time? I think so.
[youtube]LPGkQAz7NFs[/youtube]
3rd Round - Pick 37 Antonio Gibson, RB, Memphis
I would describe Antonio Gibson as the player Seattle thought they were getting when they drafted Procise in the third round. He's big, he's fast, he's got good hands, he can run routes. There's a lot to like here.
I'm not sure that he will ever be a true, between the tackles runner, but I think he can be good enough to keep a defense honest. But Gibson, at his best, can be that chess piece that moves around to create mismatches on the field. With two of our RBs coming off of season ending injuries, I think this pick makes sense.
[youtube]QKm9IkvBopI[/youtube]
4th Round - Pick 27: Jared Pinkney, TE, Vanderbilt
If you've been following the Senior Bowl, you know that Pinkney was one of the bigger losers of the week. There's a lack of athleticism that has been talked about endlessly.
That being said, Pinkney actually fits what I think this team needs--which is another TE that can block and can come in for an injury-prone Dissly. He's a physical blocker and receiver that makes up for his lack of athleticism with toughness.
I'm not sure that he will be more than a starting blocking TE in the NFL, but we're only a year removed from Pinkney being one of the more highly touted TE prospects. And remember, Dissly wasn't thought of as a receiving threat when he came out, so who's to say Pinkney can't have the same type of growth? If he's still sitting around on Day 3, he's worth this pick.
[youtube]BXGNi9zY204[/youtube]
4th Round - Pick 40: Tipa Galeai, EDGE, Utah State
I was so looking forward to talking about Galeai this week but then titan3131 beat me to it.
This is high for Galeai but I don't care. I like him a lot. One of the players I am most excited to follow this draft season. If he's really playing at 6'5" 235 then damn. I mean, it's obvious that he's light with plenty of room to add bulk, but I am really interested to see how he measures.
Galeai is super fast, he's got decent power even being as light as he is and has real explosion. I could really hype up his athleticism, but what really sticks with me is his processing speed. Galeai is just a savvy player that plays fast. And given the amount of misdirection and motion we're going to see from the Rams, Cardinals and Niners, having a guy that just has a feel for the ball would be huge.
And if we really want to stretch our projections, if he really is 6'5" 235, then there is plenty of room for him to add weight. If he can add 15 to 20 lbs and keep his speed, he could be a nasty LEO.
There are down sides. Can he add weight and keep his speed? Is he actually as long as ESPN says? There's also some character red flags that could make this a non starter.
But there is just so much to like about his traits and his game to not take a chance on him.
[youtube]S4zmgAhRGQo[/youtube]
5th Round - Pick 16: Jauan Jennings, WR, Tennessee
I feel like Seattle has chosen multiple players from the same school a couple of times. (Lano Hill/Amaro Darboh (yeesh) & Blair/Barton).
So why not do it again?
Jennings is a Matt Waldman favorite, which is why I went and watched him. Personally? I don't quite see the hype. Initially Waldman compared Jennings to Brandon Marshall (which I really don't see) and now compares him to Hines Ward. Which honestly doesn't sound so bad.
Jennings is big, he's physical and he can come up clutch. All things that are nice to have. I think he has some drop issues and I'm not expecting the best testing come the Combine, but there's enough there.
But the real reason I like him was that he was talking all week at the Senior Bowl according to Cecil Lammey of Footballguys (see their Senior Bowl recap podcast). To be honest, I feel like Seattle could use more of that now that Sherman is off the team. Like I said, not the biggest fan of the guy when I watch him, but I make this pick for his toughness, competitiveness and chip.
[youtube]sa_MSEHaKPw[/youtube]
6th Round - Pick 43: Stanford Samuels III, CB, Florida State
Long, tall, athletic corner. Reminds me a lot of Tre Flowers to be honest. I don't know if that bums people out, but I still like Flowers, and having a hedge isn't a bad thing.
Matty Brown can probably breakdown technique better than I can, but I see a guy that isn't afraid to tackle, that plays hard and physically despite being as skinny as he is. Worth a flier in the 6th round.
[youtube]t3dbygevPqQ[/youtube]
Pros:
1)
Throws a lot of draft capital at defense. Specifically adding much needed speed to this defense. Diggs, McDougald, Wright, & Wagner are all slowing down. There is virtually no speed on the DL and with the exception of Blair, there's no speed at Safety either. This aggressively attacks that deficiency.
2)
Still manages to get a Dissly hedge in Pinkney.
3)
Gives some dynamic playmaking from the RB position.
4)
Get two WRs that can become reliable, clutch, chain movers.
Cons:
1)
Essentially puts Ursua in a make or break it year. Cooper signing, plus Jefferson put his spot on the roster at risk.
2)
Completely punts OL to next season and hopes to the football gods that an aging OL can stay healthy.
3)
Commits to growing pains on defense for the 3rd year in a row.
4)
Just misses some really really exciting WR/OL talent at the top of Round 2 that will have fans thinking "what if" before we're half way through the 2020 season.
Links to 2019 Draft Projections, as promised:
https://bleacherreport.com/articles/283 ... ns#slide21
http://www.nfl.com/news/story/0ap300000 ... ft-round-1
https://www.forbes.com/sites/danielklei ... f0c0f4416c