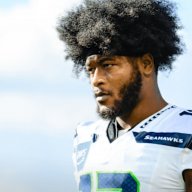 Joined

Sep 4, 2010
Messages

1,431
Reaction score

558
Location
Agree with the statements about the draft. I think this team has potential….in 2024 or 2025.
But to claim we're going to be better than we were last year. Even more shockingly, to point the finger at Russ?
Most analysts, NFC West defenders and teams, other players, etc. look at Russ as he's still a top tier QB. Yet, a section of Seattle fans swear he's done. He's terrible and the cause of most of the Hawks problems.
Sorry if whoever is reading this doesn't find that odd. I think it's crazy.
It's definitely exciting. They kicked butt in this last draft. The future appears bright.
But this year? It would be wise to keep your expectations to a minimum.
Objectively now, is our defense better this year than last? I don't know how you can see losing Wags as somehow contributing to the demise of the unit when he already was in decline. We are absolutely better than last year - coaching, new talent at key positions of need, new scheme.
O line? How are we worse? We are without a doubt better.
Wrs? Same group returning with more experience and a few burners added to boot.
Running game? We were banged up last year. This year we subtract (unfortunately) our best piece, but also most uncertain player, and add the best rb in college football.
Tight ends? Not even going to explain that one.
If you look at the team objectively, the only position where we lost talent was qb. But in losing #3, we also traded the compromises we had to make at the position. What we have to work with now remains to be seen.
But this team is far better than the one we fielded last year and better than teams Pete started here with and those units performed arguably better than their talent showed.
Seems as though the doomsday visions are clouded by the frustrations of losing Russ. That, and the belief that with him, went all the potential of this team. Truth - he took some shackles with him too.
I think its great that we're underdogs. Enjoy it while it lasts because we won't carry that label very long.
Last edited: