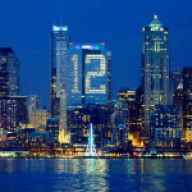 Joined

Mar 3, 2007
Messages

9,781
Reaction score

1,394
Location
We didn't struggle because of Russel's finger. We struggled because he made really bad decision. I put together a thread that started to highlight just how bad it was and intended to do the entire game, but there were too many plays to clip. That game was literally amateur hour at the QB position.

And the single biggest reason we lost that game, even beyond the qb play, was the fact that we chose to throw the ball 40 plus times vs 11 runs... the entire game... in a game where we were never in a position to need to throw that much and would have benefited from leaning on the run. In fact, the running game was effective in its limited use. Throwing that much was entirely unnecessary, untirely unPete or unShane, and would never have happened had Russ not dictated it.
It was a factor that caused him to struggle. I agree there was no way RW should be throwing 40 times in that game. Especially with his situation. Those who were calling the plays weren't doing their jobs (I'm saying this as collective and not pointing fingers at any one person). They had plenty of time to make adjustments but didn't. Why is that? Unless you are in the huddle or listening to communication between coaches and team, you don't know what plays are being called. My guess is they had a game plan to pass more because the Packer D was stout in the middle and had a great interior DL. In hindsight it was the wrong plan. I'm sure they would do things differently if they had the chance for a do over. Packers aren't a slouch team.
Last edited: