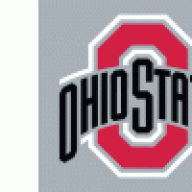 Joined

Apr 30, 2009
Messages

8,055
Reaction score

1,341
Location
To me, it doesn't feel too early for this; there might be six games and the playoffs to go in the 2019 season, but so much of the decade has passed; nobody is going to go from not being considered at all to having a legitimate chance of making the team in the amount of time that is left.

For those unfamiliar with the process, there is a first and a second team.

Last decade, we landed three guys: Big Walt and Hutch made the first team, while Shaun Alexander was a second-team RB behind LaDanian Tomlinson and Seahawks legend Edgerrin James. This time, we stand to see even greater representation.

Locks

Earl Thomas: The lock of our locks. With all these players I mention, I attempted to think of scenarios, even far-fetched ones, where they could conceivably be left off the first team, or the team entirely. There is nothing like that with Earl; it's just not going to happen. He was the best safety of the decade. He made six Pro Bowls, three first-team All-Pros, two second-team All-Pros, and was arguably the best player on an iconic, championship-winning secondary that was good enough to be immortalized with the "Legion of Boom" nickname. The closest safety to Thomas' perch atop the decade hierarchy was Eric Berry, who was fantastic at his peak, and matched ET's three first-team All-Pros. Berry also should benefit from being remembered for an incredible career comeback story. However, his comparative lack of availability and shorter peak should make Berry a clear #2. I suppose it is possible that some myopic people involved with the All-Decade voting could prefer Berry, but even if they do, there are two spots on the first team. This is pretty easy.

Richard Sherman:There were a number of corners who played at an elite level at some point during the decade, but amazingly few who did for an extended period. Sherm was one of those few. He was a four-time Pro-Bowler who added three first-team All-Pros, and despite opposing QBs going out of their way to avoid him, he still posted massive INT numbers. If Earl Thomas was only "arguably" the best LOB member, Sherman was that other guy in the argument. Regardless, he was undeniably the most popular member, and had more memorable highlights. Sherman was also so good that he completely revolutionized how much of the NFL drafts corners. I would call Sherman a lock to make the All-Decade team, but a slightly less lock to make the first team than Earl. Right now, Sherman and Darrelle Revis look destined for the two slots. The only scenario where I could see Sherm getting (unfairly) bumped to the second team, and I hope this would not happen because it doesn't not exclusively involve cornerbacking, is if the voters give Patrick Peterson the edge due to being an unbelievable kick returner early in his career. Perhaps they would see it as something of a tiebreaker. After Peterson, the next most likely CB to make the team is probably Devin McCourty, who is unlikely to usurp Sherm for a first-team spot.

Bobby Wagner: What bad can you say about Bobby Wagner? He was the leader of an historically great defense, and continues to be an elite player to this day. He has been named All-Pro the last five seasons, with four of those being first team, and he is consistently among the league leaders in tackles. A hindrance to the questin of Bobby's place atop the MLB mountain has been the nauseating Bobby vs Luke Kuechly debate that we are all so sick of, but fortunately, the All-Decade team (there are three LB spots on each team) does not differentiate between the LB positions, which we saw last decade with Ray Lewis and Brian Urlacher both nabbing first team honors. Again, Bobby seems like a lock, but if I have any concerns it is the prevalence of the 3-4 defense, and I am unsure how they will view some of those hybrid types with huge sack numbers like Von Miller, Cameron Wake, Demarcus Ware, Justin Houston, Terrell Suggs, Khalil Mack, etc. Wagner should not have much competition outside of that. Patrick Willis was undeniably an all-time great, but gets hurt that his production was spilte between two decades, and he has been out of the league for some time now. I imagine he will still be in the discussion though.

Excellent Chance

Kam Chancellor: When I first started putting this together, I assumed Chancellor would be something of a longshot, due to his relatively short peak and lack of awards, plus I have considerable memories of last decade which was replete with high-end safety talent such as Ed Reed, Troy Polamalu, and Brian Dawkins, among others. However, looking into it, Kam actually has a really, really good chance of making the team. It helps that he is remembered as an ultimate enforcer, was a productive member of an historically-great defense, and similar to Sherman, became a new prototype. First team ahead of Earl and/or Eric Berry seems unlikely. Eric Weddle will be difficult, if not impossible, to deny a spot (6 Pro Bowls, 2 first team All-Pros, 3 second teams), but after that, Kam's biggest competition is probably what, Harrison Smith maybe? Kam would probably be a lock had he been named Super Bowl MVP ahead of Malcolm Smith, which frankly, I thought he should have been at the time, and nothing has changed my opinion.

Pete Carroll: I know we're all biased, but if anyone on here tries arguing that Pete deserves a spot ahead of Bill Belichick, I'm going to smash my head into a wall repeatedly. Fortunately, there is a first and a second-team spot, and Pete is likely the frontrunner for the latter. It could be argued that Pete SHOULD have two Super Bowl titles this decade, but his one is bettered this decade by only Belichick, and he is the only head coach other than the Patriot Puppetmaster to make multiple Super Bowl appearances. The Seahawks have been consistently good and competitive under Carroll, who sports a .635 winning percentage this decade, with four division titles, eight consecutive winning seasons, seven playoff appearances (very, very likely to become eight this season), two conference titles, and one Super Bowl victory. Among those who figure to be his biggest challengers, Mike Tomlin is 0-1 in Super Bowls (2010), while neither Andy Reid, nor Sean Payton (who has that whole BountyGate scandal in his cons column) have made the big one this decade. Mike McCarthy had a good shot at one point, but obviously not now. What could change this however, is if the Ravens were to go on to win the Super Bowl this year, which would give John Harbaugh two titles this decade, in addition to six playoff appearances and four division titles.

Good Chance

Marshawn Lynch: He might possess questionable eloquence, but one of the more likable personalities among RBs in recent years, Lynch's peak was incredible, not to mention extremely memorable. Unfortunately, that peak was also short, which will likely make it very difficult to justify getting the man famously known as "Beast Mode" on the first team ahead of Adrian Peterson and LeSean McCoy, who dwarf his stats. Marshawn, however, will be well in the mix to nab one of those second team slots. Arian Foster has been getting surprisingly little chatter for this, almost like he was forgotten about, but I believe he will be firmly on the team when the voters sit down and re-familiarize themselves with his brilliance. After that, Lynch is likely battling for that last spot with Jamaal Charles, the jaw-droppingly explosive, but frequently injured former back of the Kansas City Chiefs, and Le'Veon Bell, who has boasted an incredible all-around skillset, but has not helped himself over the past two seasons between his 2018 holdout, and his mediocre first season for the Jets. Super Bowl rings are not seen as imperative to the legacy of RBs as it is for some other positions, but being a key player on a Super Bowl winning team (which none of the other backs in the mix can say), plus the perception that being given one more carry in his second Super Bowl appearance would likely have led to a second ring, has to be beneficial to his chances. Lynch made four Pro Bowls in the decade, two All-Pros (one first team, one second), and led the NFL in rushing TDs in back-to-back seasons (2013-2014).

Improbable, But Not Impossible

Russell Wilson: For the second consecutive All-Decade Team, Tom Brady is going to be the first team selection, that is a fact. The second team QB, however, is a little more up for debate. Russ gets the short stick in that his chief competitors have been established players for the entire decade, but he still has an intriguing case. The precocious Wilson has not only become a champion of the short QB (NFL teams avoided them like the plague before Russ), he has also re-written the winning sections of the record books. It seems like every year he becomes the first to do something. He has led the Seahawks to a winning record in each of his eight seasons, has just one season where he did not make the Pro Bowl (no All-Pros yet though), and has led his team the Super Bowl twice, something that has only been matched by Brady and Peyton Manning, and surpassed only by Brady. Wilson has also been a paragon of durability, having yet to miss a start in his career, and has continuously been one of the NFLs most dynamic threats, killing teams with his arms, legs, and Houdini-esque escapability, while being one of the best in the NFL at limiting turnovers, never throwing more than 11 INTs in a season. All that considered, Russ sounds like a lock, but realistically, the gaudy stats and awards posted by a number of league vets make his exclusion from the team more likely than not. Drew Brees will get talked up a lot, although his zero Super Bowl appearances in the decade could be pointed at. Russ' biggest competition is more likely Aaron Rodgers, who in addition to a fantastic winning percentage and all-time great stats, has a Super Bowl Championship this decade, was the MVP of that game, has two league MVPs, and has three All-Pros (two first teams, one second). Russ could make the debate very interesting if he ends this current season with a Super Bowl Championship and/or league MVP, but at this point, it feels like it will be an upset if those two All-Decade spots do not go to Brady and Rodgers.

Very Unlikely, But You Never Know

K.J. Wright: As a long-time defensive starter for the Seahawks (has 103 starts in 107 games), K.J. has accumulated strong volume numbers, which certainly have value. Any defensive player spending his entire nine-year career with one team is rare and impressive, and Wright was a starter and highly-contributing member of an all-time great defense that won a championship. However, his award profile comprises just a single Pro Bowl, and he has never been considered one of the best LBs in the league in any given year. I think it is awesome to see any Seahawks in the All-Decade mix, so I will be rooting for him, but if he played for any other team, I would be lying if I said I thought he was deserving.

Any other thoughts? I put this together because I saw that Sando posted his team today, but it was on a subscription site (I think it's a pay site too, but I could be wrong), so I have not read it. This should be a fun one for Seahawks fans.