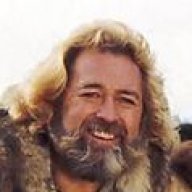 Joined

Apr 30, 2009
Messages

44,306
Reaction score

2,994
Location
RiverDog":3e6jflyo said:

BlueThunder":3e6jflyo said:

A one-season wonder was Rich Mirer. Then he fell off a cliff due to him being repeatedly sacked due to our piss-poor O-line. And if we had just lost to the Patriots the season before in a throwaway year, we would've drafted Drew Bledsoe. ARGHHH! But with Ken Behring owning the team at the time, and Tom Flores as head coach, we would have just destroyed his career anyways. But that one loss could have steered history enough to where the Pats would have never become the juggernaut they are today. I need a modified Delorean.... Damnit...


"Mirer was selected with the second overall pick in the 1993 draft by the Seattle Seahawks. He signed a five-year, $15 million contract. In his rookie year under head coach Tom Flores, he set all-time NFL rookie records for attempts, completions and yards (excluding rookies such as Jim Kelly, Warren Moon, or Dieter Brock, who all had several years of professional experience prior to the NFL), and became only the 3rd rookie quarterback since 1970 to start all of his team's games. He finished his rookie season 5th in the AFC with 274 completions and 2833 yards. He was also runner up in the offensive rookie of the year voting, finishing behind his former backfield teammate from Notre Dame, Jerome Bettis. Those rookie records were eventually broken by Peyton Manning."

A few years ago, I saw a segment with Steve Raible regarding Mirer. Apparently the guy wasn't all that sharp. The Hawks had to dumb down the offense in his rookie season, which helps explain his great start, but as they tried to get him to progress into more difficult schemes, he could never completely grasp the offense, read defenses, and so on. It was one of the biggest fleecings in club history when we traded him to Chicago for 2 high draft choices.
One of which netted us Walter Jones I believe.