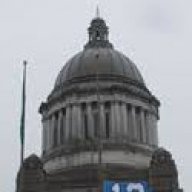 Joined

Apr 17, 2012
Messages

4,574
Reaction score

401
What will become of the Wonderlic Wonders rookie QB class of 2022? Will they outperform the non-Wonders, validating the usefulness of this metric?
I'm not for or against, just amused and curious. Kind of like, "do better spellers make better office workers?" Of course not. "Yeah, bad spellers always say that."
A Wonderlic Wonder (my made-up term) is a QB who scores 30 or above on this test. The 2022 Wonderlic Wonders are:
(Source:
https://www.yardbarker.com/college_...cores_released_for_qb_class/s1_17022_37436258
)
3. Malik Willis
malik willis
Wonderlic score: 32
Where he played: Liberty
A former 3-star prospect back in 2017, Willis began his college football career at Auburn, where he played for two seasons. He transferred to Liberty after getting minimal snaps in the SEC, developing into one of the better playmakers in the nation. He passed for over 2,000 yards in each of the last two seasons, with 20 touchdowns in 2020 and 27 scores in 2021, completing 61 percent of his pass attempts.
2. Sam Howell
sam howell
Wonderlic score: 34
Where he played: North Carolina
Howell never had trouble covering the field, passing for over 3,000 yards in each of his three seasons with the Tar Heels. He never completed under 61 percent of his passes and never had a double-digit interception season as a collegian. Last season, Howell passed for almost 63 percent with over 3,000 yards, 24 touchdowns, and nine interceptions for an offense that placed No. 10 overall in college football.
1. Bailey Zappe
bailey zappe
Wonderlic score: 35
Where he played: Western Kentucky
Zappe moved to WKU from Houston Baptist last offseason and immediately left an imprint on the game. He completed nearly 70 percent of his passes for an outstanding 5,967 yards with 62 touchdowns in the 2021 season. He broke the former passing yardage record held by B.J. Symons back in 2003, and the passing touchdown record Joe Burrow set (60) during LSU's national title run in 2019. This offseason, Zappe set another record, leading all quarterbacks in the IQ test.
The format I am suggesting is to choose your favorite-for-the-moment and post periodic updates on them, scouting reports, highlights--if they get any playing time, whenever the spirit moves you, plus any analysis/observations you have. I think the Wonderlic test itself, and its debated usefulness have been discussed in other past threads, so that's not the intended topic; rather the PLAY or current STATUS of the 2022 Wonderlic Wonders is the topic.
Last edited: