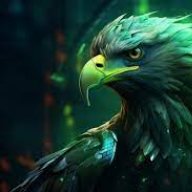 Joined

Feb 27, 2007
Messages

38,469
Reaction score

159
Location
justafan":3jbzd8ps said:

chris98251":3jbzd8ps said:

To do this we need to start the process of elimination of the roster be it play or performance to salary.

Then we need to list who we think we will resign that are F.A.

Off the street guys is way harder to guess at so leave that till last since we know the way some Agents try to bait guys and use the Northwest as a leverage for their clients. Typically it's when we don't hear something it happens with this franchise.

Then when all that is done we can see what draft positions we have and then whom will typically be in those slots.

In regards to the OP I do not think we draft two O line man that high, your draft may but where we are in the draft board I don't see it unless a stud falls to us. Collier may be something and may not, Pete is weird how he brings guys along compared to the rest of the league, but edge rusher is still a need and pressure up the middle, we have a whole stable of Safeties and CB's redshirted and IR'ed as well as WR's plus Gordon who says he would like to come back. Don't see us going there a lot unless it's a Free Agent Nickel guy.

Pete also has said he has the future of our LB's on the roster in Barton and BBK, I think we may need one more here but it's back filled already. Then we have Jones, and Fant as well as Knox, Simmons, Roos, and Haynes all guys that have played but need to be healthy, Roos and Haynes both working at Center. Hard to say what the plan is here but Iupati and Fluker as well as Ifedi all are either F.A. or one more and done.

What it comes down to is D line again, Christmas and Nazair Jones are the only two guys not playing and on IR, that's D line Depth. Neither has been a pinnacle of health.

We tend to bring in bodies and stack them up till the position gets filled, seeing that happen on the D line again. We had a draft last year stacked with them yet whiffed and didn't get the guys we really wanted, Collier may be ok and maybe not, but that's not who they really wanted I don't think, I think they go back to the well and heavily this time round.

Oh as an edit, we really need that SS 4th LB Enforcer guy, Rams would not be throwing that crossing patterns stuff long with WR's needing dentures after a half of play, getting their teeth knocked out with just impactful clean hits has a way of causing dropped passes, that reputation needs to return.

if you dont want to read about mock drafts dont read them. There is no need to discourage them or tell people what we need to do. Everyone knows a lot changes between now and the draft.

They are all for fun and discussion. After decades of reading mock drafts,there have been exactly zero that have been right. Nobody will get one right in the future. Dont be so uptight.
Ummm go back to the bench, I do what I want and say what I want pretty much within guidelines, we can talk about the 2330 draft also since we have just about as much insight that draft as we do this one at this point. You need to have a baseline to start speculation, might be better to speculate on what the roster will be after the season and then try to back fill with possible draft picks. except people use the draft machine to get 30 draft picks to do it also. Again might be fun for some but really isn't a fit for a balanced realistic discussion.
You want to give me shit about it but ignore the contribution in the post about where I feel they may need draft help, cherry picking and selective.