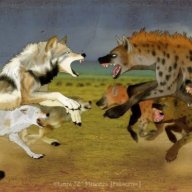 Joined

Oct 9, 2016
Messages

9,998
Reaction score

6,147
Location
A good read, here're a few quotes:
There's not a quarterback controversy in Seattle, but it is worth noting that backup Geno Smith performed much more efficiently on third down in four games played, including three starts replacing Wilson. Along with posting a completion rate nearly 30 points higher, he completed eight passes for first downs, only two less than his counterpart on 15 less attempts. He also threw for a slightly higher 6.3 yards per attempt and a passer rating close to 23 points better.
While some may point to Wilson's injured right middle finger that cost him three games as the culprit for these struggles, the eight-time Pro Bowl signal caller was arguably worse before undergoing surgery. He still ranked dead-last among quarterbacks with at least 20 third down attempts with a 34.8 completion rate, and if not for a 68-yard touchdown to Freddie Swain against severely busted coverage in Week 2 versus the Titans, his yardage totals would be have been dramatically worse.
There's a number of factors at play when it comes to this unideal distribution and lack of overall touches for Metcalf, Lockett, and Everett. Wilson's poor accuracy has played a part, particularly given his low 25 percent hit rate to Metcalf, and long-developing route concepts dialed up by offensive coordinator Shane Waldron - or audibled to by Wilson himself - have hindered his ability to get the football to them.
This year, even with three games missed due to injury, Wilson has been sacked 20 times, tied for the seventh-most in the NFL. More than half of those sacks have come on third down on just 53 combined drop backs, meaning he hit the turf on nearly 21 percent of those plays. The majority of those sacks (8) came in third and long scenarios where Seattle needed seven or more yards to get a first down.
But while Carroll wants to see more favorable third downs more frequently by avoiding negative plays on early downs, what has frustrated him the most has been been the team's dreadful performance third and medium situations where they need to pick up four to six yards to convert. These are far more manageable third downs and yet, the Seahawks have posted an ugly 21.4 percent conversion rate when Wilson is on field and a 28.6 percent overall conversion rate in such scenarios this season. That's just not going to cut it.
At the center of their fall to the bottom of the NFC, the Seahawks rank 25th in scoring offense in large part due to their inability to sustain drives thanks to poor performance on third down. What has been behind these season-long struggles?
www.si.com