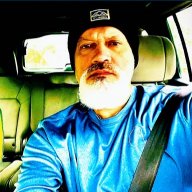 Joined

Mar 22, 2022
Messages

358
Reaction score

200
There are teams that would sign Mayfield if he were a free agent (I'm hoping the rumors that the Seahawks are among those teams are false), but nobody wants to pay Mayfield $18.9 million fully guaranteed this year, much less give up draft capital and/or potentially useful players for the "privilege" of being able to pay Mayfield all that money. Further, teams know the Browns need to get rid of Mayfield, so they'd rather wait for him to be cut or let their competitors make the mistake of trading for him.

Garoppolo's contract is much less unappealing than Mayfield's, because if Garoppolo sucks, the acquiring team can cut him and save a proportional amount of the $25M or more (see below) he'd cost for the whole season.

Garoppolo has a $600,000 workout bonus, and the Gold Diggers seem likely to end up paying that, unless some team trades for him before OTAs. After that, it's $24.2M in salary and $800,000 in per-game roster bonuses, for an even $25M. That means that if a team trades for Garoppolo, he'll cost that team just over $1.47M per game, but if the acquiring team at any point decides he's not worth it, he can be cut and the team won't owe him another cent beyond whatever he's been paid to that point.

So there's a decent chance a trade for Garoppolo might happen, but I'd say a 2023 third-round pick is the

ceiling

, not the floor (here I'm responding to

94Smith

's assertion that Garoppolo is worth "at least" a third-rounder), of what teams should be willing to offer.

The Gold Diggers would probably get a 2023 third-round comp pick (which, let's remember, comes at the end of the extended third round, later than all the 2023 third-round picks teams already have) if they were to hold on to Garoppolo through the whole season and pay him the full $25.6M they'd owe him under his current contract, and then he were to go on and sign a significant contract as a free agent. Since there are multiple ways for that to go wrong between now and 2023 free agency, and since the whole Garoppolo-nets-the-Diggers-a-third-round-comp-pick scenario would involve the Gold Diggers holding on for the whole 2022 season to a mediocre QB who costs over $25M and who doesn't appear to be in the team's post-2022 plans, a late 2023 third-rounder looks like the ceiling for what a sane GM would pay to get Garoppolo. Of course, NFL GMs do stupid things with surprising frequency, and that's why I qualified my statement with "sane."

Using the rule of thumb that a pick in a given round next year is roughly worth a pick in the next round after that this year, the ceiling in 2022 draft capital would be somewhere in the neighborhood of a 2022 fourth-round comp pick, especially because a team acquiring Garoppolo before this year's draft would owe him the $600,000 workout bonus, making him that much more expensive for the acquiring team.

If I were an NFL GM and I thought Garoppolo could help my team with its goals, I wouldn't offer more than a package equivalent to a 2023 third-round comp pick or a 2022 fourth-round comp pick (or maybe even an early 2022 fifth-round pick).
Well that's why you're not a GM because the 49ers would have to pay a large portion of his salary for any team to consider. His contract is what holds a trade up because he isn't even worth the contract he signed. In terms of value there isn't any. There's negative value in fact