Here is my draft for this week.... yes we need a pass rush and legit WR.
1st round #10 - Texas Tech (OLB/DE) Tyree Wilson, 6'6" 275 lbs.:
Wilson is a bit underweight as a 3-4 defensive end. But his length and strength are elite for a 3-4 OLB. He has good athleticism for his size. For me he could be an amazing 3-4 OLB.
1st round #22 - Wake Forrest (WR) A.T. Perry, 6'5" 205 lbs.:
Perry has size, speed, arm length, good route runner for his size (better that our small former 2nd round WR that I can't remember).
2nd round #40 - Michigan (NT/DT/DE) Mazi Smith, 6'3" 337 lbs.:
Smith is a big athlete who could play both NT and DE on a 3-4 defense.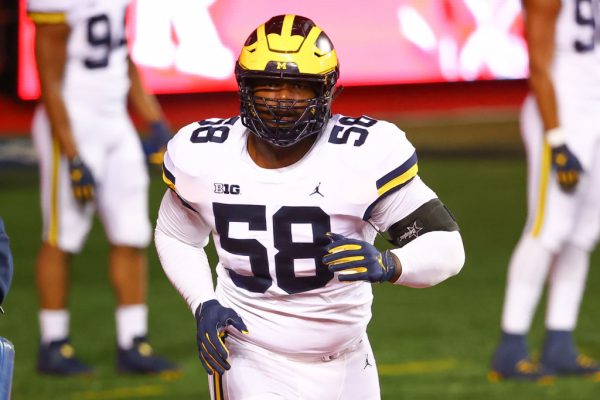 2nd round #55 - UCLA (RB) Zach Charbonnet, 6'1" 220 lbs.:
The idea of taking Zach in the 2nd round is because of the Seahawks RB injury history for the past 7-8 years. Zach would be a great compliment to Walker. The offensive coordinator could get creative and have them both in the backfield at the same time. Oh yeah, Zach is the thunder to Walker's lightning. His contact balance is amazing.

3rd round #86 - Minnesota (OC/OG) John Michael Schmitz, 6'4" 320 lbs.:
The big man is not a great athlete but just a tough football player.
4th round #123 - LSU (CB) Mekhi Garner, 6'2" 217 lbs.:
Garner is huge for a CB. If our DB coaching staff gets on him, we could have the best CBs in the NFL. Garner is, for me, one of the most interesting prospects in the draft. He has almost elite size of a CB, Woolen has him there. Anyways, Garner is built like a big safety but could possibly coached up to a great CB.
Dude is big and brash...press the play button please on this video!
5th round #139 - Michigan State (MLB) Jacoby Windmon, 6'2" 250 lbs.:
Windmon is maybe the best player on his team. Look at his highlights!!!! He should be a target for us in the draft.
5th round #160 - Penn State (NT/DT) P.J. Mustipher, 6'4" 318 lbs.:
P.J. is a NT only, which is okay this late in the draft. He would give us depth at NT.
6th round #198 - Coastal Carolina (QB) Grayson McCall, 6'3" 215 lbs.:
McCall is a nice athlete and can hopefully backup Geno.