Looking for some info about authentic jersey color schemes.
I just got a home, blue jersey, authentic, from the NFL pro shop and the numbers and letters they added for my custom name & number are a shade of violet/lavender/purple looking.
I have looked everywhere I could and I could not find any color like this on any jersey.
So my question is this, to someone has one of the new NIKE authentic jersey's, what color are the name and numbers that they added to you custom jersey?
I have already talked to the NFL Pro shop and if it's wrong they want to make it right, but I want to be sure what I have is wrong or not before I go through the headache of getting the jersey replaced.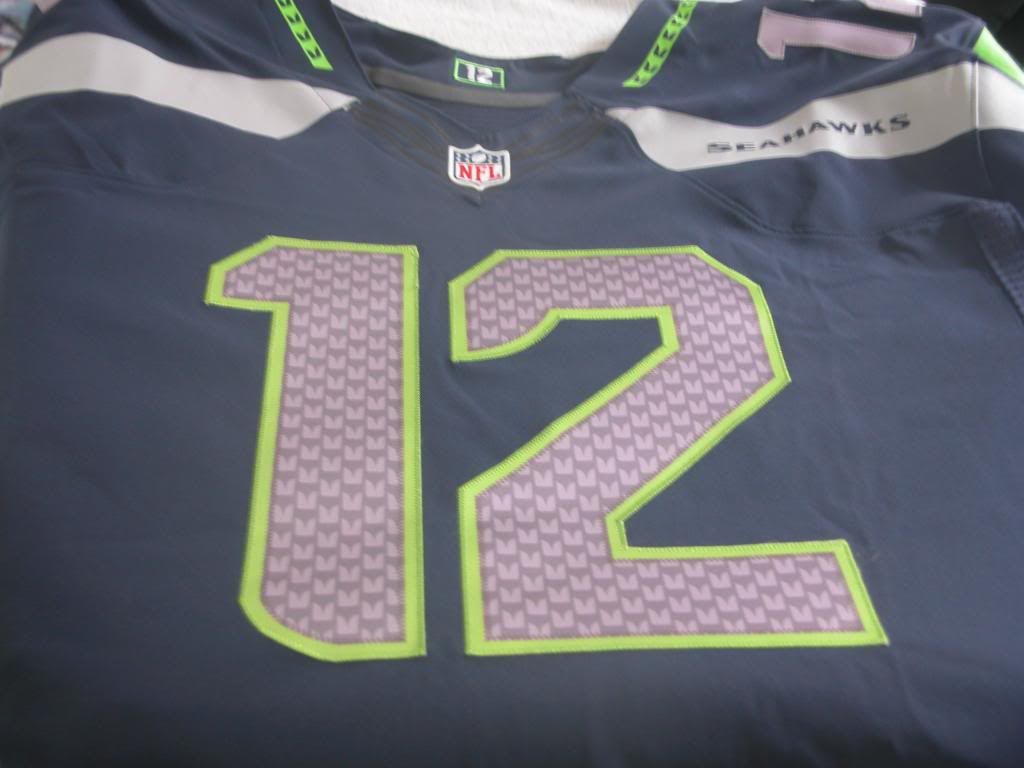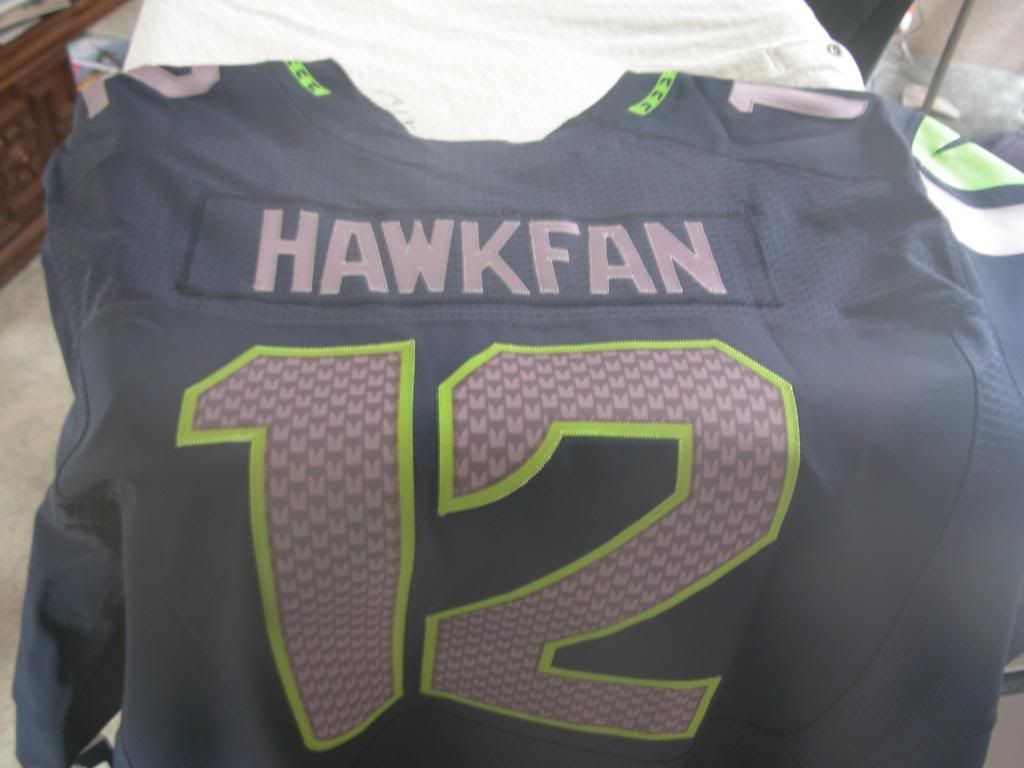 GO HAWKS!!!