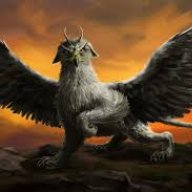 Administrator
Administrator
Joined

Dec 22, 2021
Messages

8
Reaction score

1
Obviously a great matchup this Sunday and would be sweet to be at the game. My only Super Bowl experience was actually in that stadium when it wasn't the best result (2014). I was actually on the opposite end zone and had no clue what had happened. Weirdest feeling. Being at a Super Bowl is definitely a bucket list item, so if I never go to another one, I'd be ok with it. Craziest part was people were outside the stadium with briefcases offering 15-20k per ticket! My buddy was the one that got the tickets and I was good with not going in for that amount of money. But, turned it down and it was an awesome experience.

Anyhow, it should be quite the event in Scottsdale with the Waste Management Open (recommend doing if never been, preferably hole 16) and Glendale with the SB.

Hopefully some of you are going so we can get some pics and stories while being there!