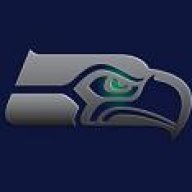 Joined

Oct 2, 2009
Messages

1,306
Reaction score

15
Location
jamescasey1124":191hh9zt said:

Maelstrom787":191hh9zt said:

Tre Flowers is not above reproach, but people are beginning to use him as a scapegoat for the defensive issues. Don't Ifedi the guy. Shaquill played like asscheeks his sophomore season - rebounds can happen. Whatever is plaguing Tre is also plaguing seemingly the entire defensive backfield.

I'm going to wait and see on him.

Right on. I'm tired of people pointing at specific players. The whole defensive is trash. Minus a few plays here and there.
Flowers isn't the core of the issue but he is awful and hasn't helped his case over the last three seasons. If you want to add others to the list though I would add poor DLine play over all, that could either go to the players, DLine Coach, Norton, or Carroll (especially Carroll for essentially ignoring the Dline during Free Agency and trying to substitute with mediocre players), and Shaq hasn't been stellar either. At his very best he is an average CB, and that's him balling.
So, yes, it's not just Flowers, there are many many other faults on this defense, but Flowers is one that does need to be addressed. He gets abused pretty badly, so it's easy to point the finger at him and say "problem."