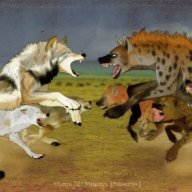 Joined

Oct 9, 2016
Messages

5,190
Reaction score

517
Location
9 years of conference championship teams, 36 games.
Tom Brady in 6 (winning 4 super bowls); Rodgers in 4; Mahomes in 4 (winning 1 super bowl), Jimmy G in 2; Wilson in 2 (winning 1 super bowl); Manning in 2 (winning 1 sb); So super stars (Brady, Manning, Mahomes, Rodgers, Wilson, Brees) played 19 of these 36 games, 16 other QB played with Jimmy twice.
Brady should be praised as the most dominant, and be praise for his sacrifice by not demanding to be the highest paid. Rodgers was good but went 0-4 in these games. Mahomes was good too, but we shall see if he stays good now that he got paid.
| | | | | | | | | |
| --- | --- | --- | --- | --- | --- | --- | --- | --- |
| Year | AFC champ | PFF r/po | AFC 2 | PFF r/po | NFC champ | PFF r/po | NFC 2 | PFF r/po |
| 2021 | Burrow | 91.7/80.2 | Mahomes | 77.5/80.9 | Stafford* | 80.7/89.5 | Jimmy G | 74.9/50.2 |
| 2020 | Mahomes | 91.4/82.3 | Allen | 90.9/70.7 | Brady* | 92.4/89.1 | Rodgers | 94.5/90 |
| 2019 | Mahomes* | 83.6/92 | Tannehill | 92.5/56.1 | Jimmy G | 77.9/65.3 | Rodgers | 81.4/83.2 |
| 2018 | Brady* | 90.7/75.7 | Mahomes | 93.2/73.9 | Goff | 85.5/67.5 | Brees | 94.7/71.7 |
| 2017 | Brady | 92.9/91.1 | Bortles | 70.1/61.9 | Wentz/Foles* | 84.9/90.8 | Keenum | 82.3/66.6 |
| 2016 | Brady* | 95.2/83.4 | Big Ben | 77.1/81.3 | Ryan | 91.1/88.7 | Rodgers | 90.4/87 |
| 2015 | Manning* | 62.6/55.6 | Brady | 92.2/71 | Newton | 83.8/76.6 | Palmer | 92.1/29.8 |
| 2014 | Brady* | 84.3/75.6 | Luck | 77.5/76.8 | Wilson | 73.1/72.5 | Rodgers | 93.3/78.4 |
| 2013 | Manning | 92.5/83.6 | Brady | 78.5/71 | Wilson* | 83.6/72.6 | Kaep | 67.3/66.9 |
Last edited: