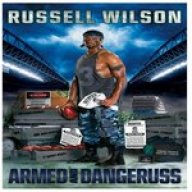 Joined

Jan 12, 2014
Messages

4,859
Reaction score

238
We have to cut the roster from 28 to 26. Anyone care to guess the 26 guys we go with against Toronto? And from my understanding, we can reset the roster after each series if we do advance.

Think Servais has already come out and said it will be Castillo in game 1, and then Ray in game 2. I would assume Gilbert would pitch game 3.

Here are the for sure guys:

(4) Starting pitching: Castillo, Ray, Gilbert, Kirby.

(8) Infield: France, Santana, Frazier, Crawford, Suarez, Raleigh, Moore, Casali

(4) Outfield: Julio, Haniger, Kelenic, Winker

(7) Bullpen: Swanson, Munoz, Sewald, Boyd, Brash, Castillo, Murfee

That leaves room for three more. Do they put Flex or Marco on roster? My guess is no. Only good use for them would be to come in during a blowout. Don't see Marco being used as Toronto is RH heavy.

My guess is Trammell will likely make the roster. He adds some speed and can help defensively. Maybe a small chance they call up some random minor league speed guy just for pinch running. Haggerty was likely going to be used a lot late in games for either defense or pinch running.

Also decent chance Toro makes the roster as he can play multiple positions.

Not sure if they want to carry three catchers, but Torrens would be another option, he can also PH.

My final guess for the last three are Trammell, Torrens and Toro. I struggle the most with Toro as he doesn't add much because he doesn't have much speed.