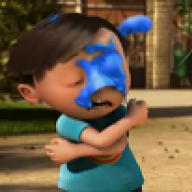 Joined

Jun 7, 2009
Messages

20,796
Reaction score

206
Location
This game is a tough one to call. The more I think about this matchup, the more confused I become. I can see reasons why we can and should win this game, but then I think more and I see reasons why we can and should lose this game. There are just too many little variables on which this game can turn. I do believe this game will come down to the final 5 minutes and perhaps a late score either wins it or seals it for either side.

Reasons we could win this game: Russell Wilson magic, Thomas Rawls resurgence, a stout defensive effort, maximizing ball control and getting turnovers on defense, Jimmy Graham/Doug Baldwin/Paul Richardson, and playoff experience

Reasons we could lose this game: Matt Ryan, Julio Jones/Mohamed Sanu, Tevin Coleman/Devonta Freeman, Home Field advantage (Moreso Seahawks Away Field Disadvantage, but same same)

This game could come down to special teams, and honestly, I have more faith in Atlanta's than I do ours. A missed/blocked FG or PAT could be the difference here. Here's hoping our Special teams holds up this week, but I wouldn't necessarily bet on it, and that is why......

Seahawks 24 Falcons 26

Record To Date - 4 - 2 - 0 (hoping for 4 - 3 - 0)

With that said, I may be picking Atlanta, but if our Special Teams can play a solid game this week and we can win this one, I will add that it will be an NFCCG at the CLINK once again as Dallas will lose to the Packers with or without Nelson.

On the AFC side, the Patriots will Breeze and the Steelers will topple the Chiefs (although I'll be rooting for both the Chiefs and the Texans).